Legislation To Get People Back To Work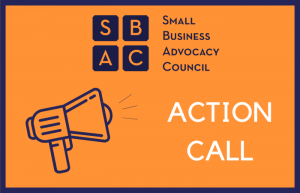 State Representative Gong-Gershowitz has filed the RISE Act.  This legislation will get people back to work and support small businesses.  The RISE Act (House Bill 0801) creates a tax incentive for businesses that retrain and hire employees who have lost their jobs or businesses because of the pandemic.

Businesses with under 500 employees will receive a $2,500.00 tax credit for retraining and hiring a new employee.  Businesses with under 100 employees will receive a $5,000.00 tax credit.  An additional tax incentive of $500.00 will be provided if the business is in a disproportionately impacted area (DIA) or if the person being hired resides in a DIA.

Getting people back to work will replace unemployment payments with tax revenue.  It will support small businesses and stimulate the economy.  Most importantly, this will get people back to work.

Please take action below to contact your legislators and ask them to sponsor the RISE Act!  It only takes a moment!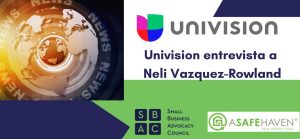 Muchas gracias a univision para su reportaje sobre nuestra campaña conjunta con a Safe Haven Foundation para mantener a las pequenas empresas aflote y para prestar asistencia a las personas mas necesitadas durante este periodo tan dificil.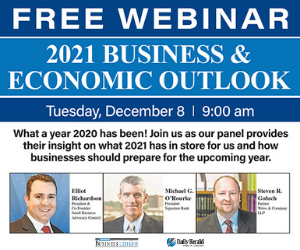 We were grateful for the opportunity to participate in the Daily Herald 2021 Economic Outlook Webinar. Elliot talked about state legislation that can help individuals, families, small businesses and local communities recover from the pandemic. To watch the webinar, visit our "In The News" section or simply CLICK HERE.
Elliot Richardson and Neli Vasquez-Rowland on WCPT with Joan Esposito On December 3rd, Elliot Richardson, President and Co-Founder of SBAC and Neli Vasquez-Rowland, Founder and President of A Safe Haven were hosted on WCPT Chicago with Joan Esposito discussing the situation of homelessness and small businesses in Chicago. With the pandemic affecting small businesses on…