Support Illinois Small Businesses!
Small businesses and local communities are attempting to recover from the pandemic. BIG Legislation for Small Businesses and the RISE Act will help. These bills will help businesses keep their doors open, recover and thrive.
Senate Bill 1982 and House Bill 1860 will allocate 25% of federal relief funds to help struggling small businesses with 50 or less employees recover from the pandemic. These bills will provide grants to small businesses which have been devastated by the pandemic.
Senate Bill 2490 and House Bill 801 are the RISE Act. These bills provide a tax credit to small businesses that retrain and hire individuals who lost their jobs or businesses because of the pandemic. These bills will create jobs.
Please take a moment to send an e-mail to your legislators asking them to strongly advocate for these bills. You can do that below. The e-mail thanks those who have already sponsored these bills and asks those who have not to take immediate action.
Thanks so much for your engagement.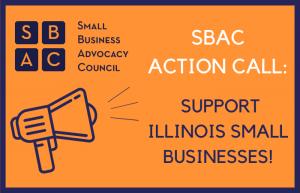 Support Illinois Small Businesses! Small businesses and local communities are attempting to recover from the pandemic. BIG Legislation for Small Businesses and the RISE Act will help. These bills will help businesses keep their doors open, recover and thrive. Senate Bill 1982 and House Bill 1860 will allocate 25% of federal relief funds to help struggling small businesses with…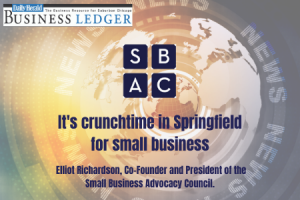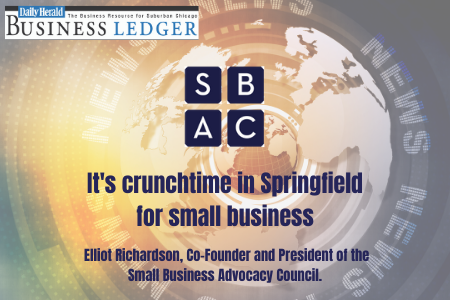 Please check out SBAC's co-founder and President Elliot Richardson's full article in the Daily Herald Business Ledger. Please translate this page to the language of your choice. Supporters Fifth Third Bank Saul Ewing Arnstein Lehr Inland Bank Ntiva Daily Herald Tandem HR Interprenet Signature Bank Lexitas Empower Korey Richardson Open One Solutions Freeborn and Peters…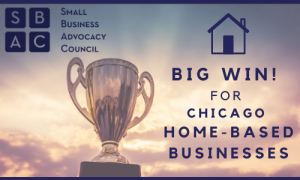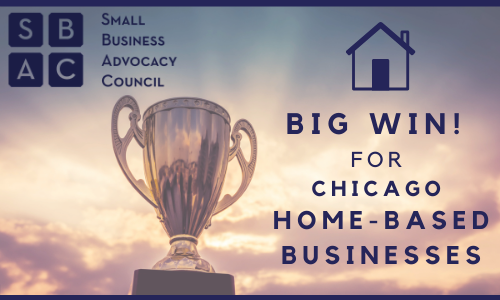 Big Win for Chicago Home Based Businesses "This is a crucial time to support entrepreneurs with the dream of launching and growing their businesses in Chicago. This ordinance will unleash Chicagoans looking to build a business that will support local communities," said SBAC co-founder and President Elliot Richardson. "We appreciate the support and leadership of…