The cost of affordable and quality childcare is keeping people from re-entering the workforce. This significantly impacts many small businesses struggling to find employees to support their operations.
The Small Business Advocacy Council is championing legislation that will provide a childcare tax credit to eligible families so working parents are able to rejoin the workforce. The chief sponsors of this important legislation are Chairman Edgar Gonzalez and Senator Willie Preston.
This legislation establishes:
A tax credit for joint filers who collectively make $75k/year or less and single filers who make $45k/year or less and have children seventeen years or younger.
The tax credit will be $1,500 for the first eligible child.
The tax credit increases by $500 for each additional eligible child, with a maximum allowable tax credit per family of $2,500.
We are advocating that the Illinois legislators pass this legislation to support small businesses, supplement the workforce, support working parents, and strengthen the Illinois economy.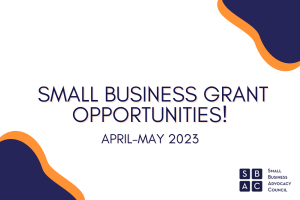 The Back to Business (B2B) Grant: The Small Business Advocacy Council fights for legislation that will support the small business community and neighborhood business districts.  We also understand the importance of providing information about programs that can benefit entrepreneurs and small businesses.  Illinois policymakers have launched another round of Back to Business grants (B2B) that…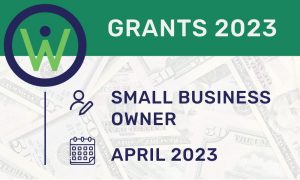 It's tough to run a small business. We know that funding is always top of mind at all times. In an effort to keep our small business owners informed of possible grants as they become available, we will list some as they become available and the criteria for applying.  We encourage you to take advantage…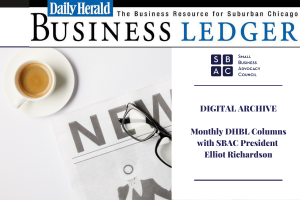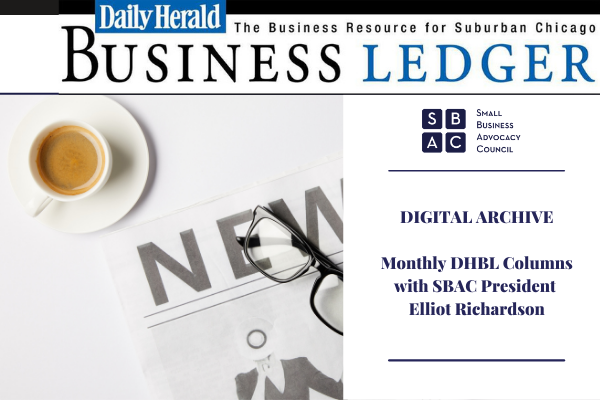 Check out all of SBAC President Elliot Richardson's Daily Herald Business Ledger articles below 2023 2022 2021 2020 2023 March 5, 2023 Transparency will empower the small business community February 5, 2023 Making economic incentives available to small businesses January 8, 2023 Small business advocacy in 2023: Hitting the ground running 2022 December 11, 2022…