It's tough to run a small business. We know that funding is always top of mind at all times.
In an effort to keep our small business owners informed of possible grants as they become available, we will list some as they become available and the criteria for applying.  We encourage you to take advantage of those that apply to your business. We also encourage you to continue to look for these opportunities on your own as this list is not exhaustive.
Queer|Art's Illumination Grant

The Illuminations Grant for Black Trans Women Visual Artists, a $10,000 grant, supports visual artists who are self-identified Black trans women and trans femmes. This new grant is made possible entirely through support provided by visual artist Mariette Pathy Allen with key consultancy by Aaryn Lang. This year, Mariette Pathy Allen has decided to expand the grant to further recognize finalists for their artistic achievements. Queer|Art is pleased to announce that the grant will also provide a $1,250 award to four distinguished finalists.
Qualified artists must be self-identified Black trans women and trans femmes working in visual art and based in the United States. Applications are open March 31, 2023-July 12, 2023.
WEST SIDE FIRST - Start Up Training

Business Training cohorts are 10-week immersive business training programs comprised of specialized workshops, training, and resources facilitated in conjunction with the Neighborhood Business Center at West Side Forward. This cohort will meet from September - November 2023 in person on Tuesday evenings from 6:00 pm - 8:00 pm at West Side Forward HQ. Read more HERE.
West Side First also offers several grant opportunities with all of them open for application right now:
JI2 Program
JI2 is designed to create a pathway for individuals impacted by the justice system to tap into tangible opportunities for economic mobility and growth. Through intensive, hands-on training to either start a new career or build a business in three industries with high growth earning potential.
Manufacturing Entrepreneurship Cohort
The Manufacturing Entrepreneurship cohort assists founders in LMI markets in scaling hardtech businesses. MEC graduates become members of the BIT alumni network granting free access to a plethora of ongoing support and resources.
Business REMIX
Did you have a functioning business that was impacted by COVID-19? Need help rethinking your business idea and strategy? It's time to re-examine your business, the current business climate and help you identify critical adjustments required to succeed in this new economy.
National Pride Grant - Founders First

The LGBTQIA+ National Grant provides eligible small businesses the chance to receive one of 25 grant packages totaling $25,000. Founders First is committed to increasing the number of diverse founder-led businesses generating over $1 million dollars in revenues. We are offering $25,000 in Small Business Grants.
The $25,000 fund will make investments to 25 LGBTQIA+ led businesses in the United States.
Learn more about the National Pride Grant and Application HERE.
The Chicago Neighborhood Opportunity Fund

In 2016, the City of Chicago revised the Zoning Code to leverage funds generated by new development in and around the Loop to catalyze investment in Chicago's West, Southwest and South Sides. The Neighborhood Opportunity Fund uses these funds to support commercial corridors in Chicago's underserved neighborhoods. Business and property owners may apply for grant funding to pay for the construction or rehabilitation of real estate and projects that support new or expanding businesses or cultural assets.
Learn more about the Neighborhood Opportunity Fund and Application HERE.
The Back to Business (B2B) Grant

The Back to Business (B2B) grant program provides recovery grants for businesses in the hardest-hit industries.  Through the state's B2B and Business Interruption Grant (BIG) Programs, DCEO has provided more than $535 million to more than 15,000 businesses since the start of the pandemic.
Eligible restaurants, hotels and creative arts businesses are eligible to apply for $175 million in available grant funding as part of our efforts to support ongoing recovery in hard-hit industries. All applicants will receive a grant as long as they meet eligibility requirements, submit proper documentation and attestations required by the program.
The program design for B2B Restaurants, B2B Hotels, and B2B Arts, respectively, are based on legislation which established the Restaurant Employment and Stabilization Grant Program (20 ILCS 605/605-1100), Hotel Jobs Recovery Grant Program (20 ILCS 605/605-1095), and the Illinois Creative Recovery Grant program (30 ILCS 709/40).
Applications will be open between April 5 and May 10, 2023. DCEO encourages applicants to familiarize themselves with program eligibility requirements and reach out to local community navigators with any questions.
CHICAGO RECOVERY GRANT APPLICATION for COMMUNITY DEVELOPMENT 
The Small Business Improvement Fund (SBIF) provides grant funding for permanent building improvements and repairs across the city.
Offered by the Department of Planning and Development (DPD) to tenants and owners of industrial and commercial properties, SBIF grants are funded by Tax Increment Financing (TIF) revenues in designated TIF districts citywide.
Program participants can receive grants to cover between 30 percent and 90 percent of the cost of remodeling work, with a maximum grant of $150,000 for commercial properties and $250,000 for industrial properties. The grant, which is administered by SomerCor on the City's behalf, does not have to be repaid.
Learn more about Chicago SBIF and check for roll out dates HERE.
CLOSED GRANTS:

LegalZoom, the NBA, WNBA, and NBA G League are committed to encouraging entrepreneurship by supporting and investing in black small business owners. Tipping off at the start of Black History Month, the third of six grant cycles will open in this multi–year program.  The deadline to complete the application was February 17, 2023.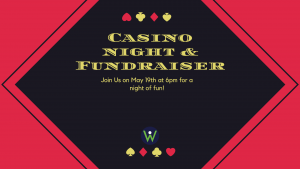 DONATE What an Incredible Night! Friday, May 19th, 2023 marks SBAC Empower's First EVER fundraiser. And boy was it a resounding success! We had an incredible turnout, and we are appreciative of all who came and joined us that evening! The staff here at Empower (as well as our sister organization, the SBAC) all were…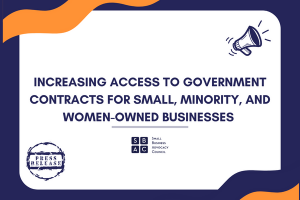 Read S.B. 2192 SB 2192 FACT SHEET Increasing Access to Government Contracts for Small, Minority, and Women-Owned Businesses SB 2192 View the Press Release on SB 2192 The SBAC is excited to announce legislation that will increase access to government contracts for small, minority, and women-owned businesses has passed both the Illinois House and Senate!…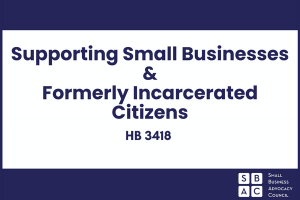 HB 3418 FACT SHEET HB 3418 Hoja de Hechos Read H.B. 3418 Labor shortage requires unconventional hiring… Expand JPMorgan says labor shortage requires unconventional hiring, including people with criminal records PUBLISHED THU, MAR 10 20224:53 PM EST How hiring individuals with criminal records can benefit workforce… Expand How hiring individuals with criminal records can benefit…