---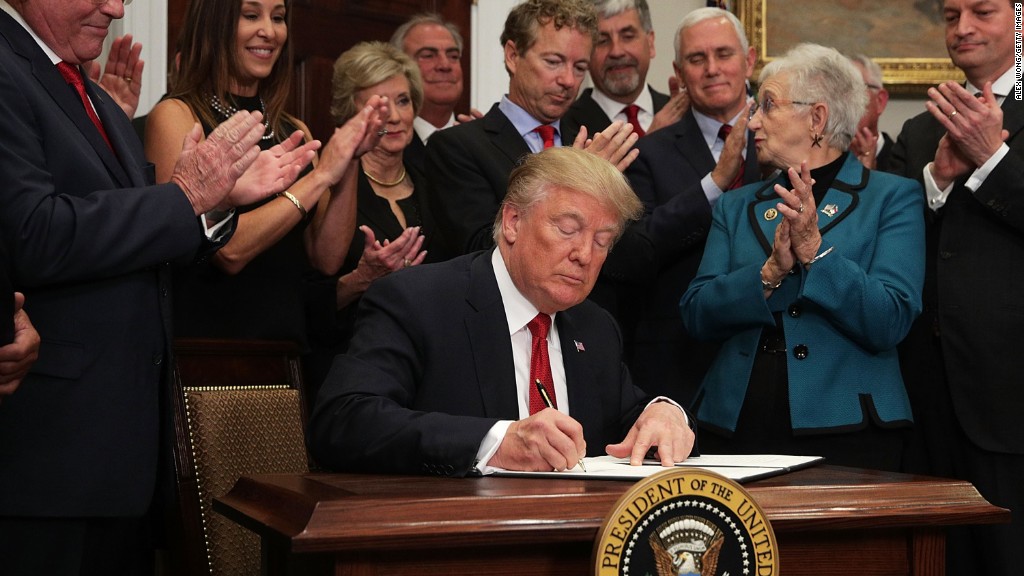 On October 12, 2017, President Donald Trump signed an executive order with the intention of rewriting federal regulations on selling health insurance across state lines. Allowing interstate health insurance plans is a tenet of health care reform long supported by republicans, the premise being it would allow individuals more control over their health care spending, but it hasn't gained much traction in real application. Opponents of this objective generally site consumer protection issues.
As a one-two punch against the Affordable Care Act (ACA), the Trump Administration followed up the executive order by announcing a halt to federal payments to health insurers, or cost-sharing reductions, for the ACA marketplaces.  Officials at the Health and Human Services Department said the cutoff would be immediate. According to the Washington Post, the subsidies total about $7 billion this year alone. To learn more how these changes will impact the health insurance market, click here to read the full Washington Post article.
Illinois, along with more than twenty other states, anticipated such a move by the White House and padded silver plan premiums to put the resulting additional costs back onto the federal government. According to Crain's Chicago Business, "consumers who qualify for cost-sharing subsidies under the ACA are only allowed to use the aid to buy silver plans—mid-level policies that cover certain basics such as maternity care and emergency room services – so the Rauner directed carriers that aim to sell Obamacare insurance to Illinoisans in 2018 to attach a surcharge, on average 15 percent, to silver plan premiums." While this seems counterintuitive, as premiums rise, so do federal tax credits that reduce monthly premium costs for qualified consumers. By artificially raising the premiums for silver plans, the federal government will end up absorbing the cost of the increasingly expensive coverage sold to subsidized buyers on the exchange.
The major complication in this approach is that individuals who have silver plans on the exchange but do not qualify for subsidies, will end up paying the surcharge out of pocket, unless they select a new bronze or gold plan during open season. This amounts to about 32,000 people in Illinois. In response, the Illinois Department of Insurance, as well as insurance companies, will launch an education campaign to ensure those who do not qualify for subsidies are not selecting silver plans on the marketplace for 2018 coverage. For more information on the latest developments in Illinois, click here to read the full Crain's Chicago Business piece.