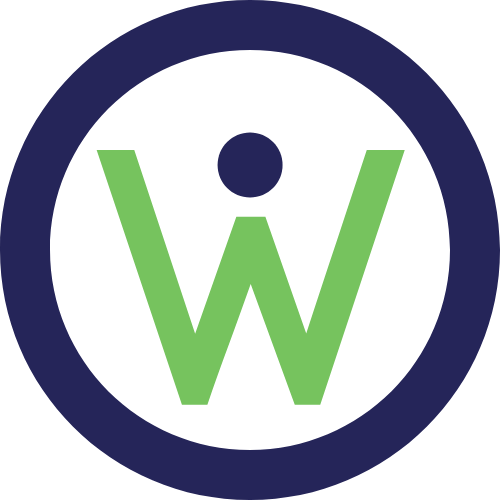 Our Board of Directors consists of business veterans from the Chicago area. They come from a variety of fields such as legal, coaching, and executive positions. Some of them are even alumni from our Mentoring Program. All are dedicated to guiding Empower in a direction that will allow Chicagoland's small businesses to flourish.
Elliot Richardson
Founder
Korey & Richardson
Elliot Richardson is the Co-Founder and President of the Small Business Advocacy Council, an organization laser-focused on improving the economic environment for small businesses in the State of Illinois. The SBAC strives to empower the small business community by bringing business owners, professionals and entrepreneurs together to speak with a unified, and strong voice.
Elliot Richardson is also a partner at the law firm of Korey Richardson LLP, handling a variety of commercial litigation matters in both federal and state court.
Elliot has been involved in community service since his college days at Bradley University. Presently, Elliot serves on the Board of Directors for Childserv, a large and successful organization focused on helping at-risk children. Elliot is co-chair of the resource development committee of this organization. Elliot is also on the board of Youth Conservation Corp., a dynamic non-profit which provides training in the construction industry to at-risk children.
Elliot formerly served on the Board of Directors for Youth Communications, an organization that empowers children by teaching them crucial writing skills. He also served on the Editorial Board of the Chicago Bar Association and on the executive committee of the Young Lawyers Section of the CBA. Elliot also served on the board of the YMCA Alliance Board.
Elliot received his law degree from the University of Dayton. In law school, he was the member of the Public Interest Law Organization and received the University of Dayton School of Law Pro Bono Publico Service Award. Elliot graduated from Bradley University with a degree in sociology and criminal justice. He obtained a minor in history.
Scott Baskin
President
President & CEO of Mark Shale (Retired)
Scott Baskin retired as President and CEO of Mark Shale in 2011. Mark Shale was Chicago's largest independent clothing retailer with stores in Chicago, Atlanta, Dallas, Kansas City, and St. Louis. Prior to his business career, Scott served as Chief Legislative Assistant to the late Congressman Abner Mikva.
In addition to his professional experience, Scott is an engaged community leader. He is a board member of Uptown United, an economic development organization serving Chicago's Uptown neighborhood. He was an elected member of the Northside College Prep High School Local Council and chair of its finance committee, and past treasurer of the Center for Law and Social Work.
Anjel Brown
Resourceful Friend's LLC, Co-founder
Anjel Brown is determined and focused to bring wealth to her family and community by building a structured portfolio of an array of businesses that will add value to her family and community Anjel graduated from Sunshine Enterprise / New Covenant Community Business Academy in 2019 and completed a finance course with New Covenant.
Anjel is the Co-Founder of Resourceful Friend's LLC, a small business that provides the preferred professional residential and commercial cleaning services to the Chicagoland and surrounding suburbs. Their vision is to create an atmosphere that is conducive to everyone that enters into it. Their target is schools, churches, hospitals and nursing homes. The spread of germs and diseases is controlled by properly applying disinfects. Resourceful Friend's uses green cleaning products which improve the indoor air quality, reduce airborne dust and chemical gasses. Resourceful Friend's cleaning service is just one of the many services that they will be offering. They will offer services such as a food pantry, additional resources for low-income families, non-profit transitional housing, a 6-month job readiness program which will equip the individual with life skills that will assist them; and a male mentorship program targeting boys ages 8- 15. Resourceful Friend's will be built upon a strong foundation; By displaying a professional ethical standard we will change lives and promoting quality relationships. Anjel Brown is highly engaged and focused to bring the vision of Resourceful Friend's to full fruition. She believes through hard work, dedication and perseverance you can reach any goal that you set your mind to. She believes that the sky is not the limit but that it is limitless.
David Davis
Davis Audio & Video, co-founder and CEO
David Davis co-founded Davis Audio & Video in 2004 and is the CEO.
The company designs, sells and installs home theaters, home automation, surround sound, video walls and custom audio & video solutions in homes, bars, restaurants, board rooms and amenities spaces.
After attending the University of Pittsburgh, David started his career in supply chain management in the airline food industry while studying accounting at night at DePaul University.  David worked as a CPA for Deloitte and then as the controller at a small hedge fund.  David is a licensed electrical contractor – low voltage in the City of Chicago.
Iris Marreck
iris.b Branding & Communications, What A Great Website!, Iris.B.
Iris Marreck has over 30 years of branding, graphic design, web and digital design and marketing experience in the Chicago metro area. She is the owner of Iris B. Branding & Communications, and a partner in What A Great Website. Iris B. specializes in branding, graphic design and print. What A Great Website is a web development and digital marketing firm.
Iris currently serves on the boards of Twist Out Cancer, SBAC Women In Business and SBAC Empower.  She is also an active committee member of the Magnificent Mile Association and EPWNG, and a member of the Advisory Board of Literature for All of Us.
Lisa Meredith
ProVisors, Vice President, Leadership and Member Development
Lisa Meredith is a 30+ year management professional with a record of success in leadership development, sales management, and marketing at local and regional levels. She is a creative problem solver with the ability to drive revenue growth, resolve conflict, and improve morale. As Vice President, Leadership and Member Development at ProVisors, her role concentrates on elevating the new member experience, supporting the team of 21 Regional Directors, as well as assisting in the training of over 290 Group Leaders, while maintaining consistency and continuity of PV processes/procedures nationwide. These skills along with extensive experience in recruiting, developing talent and creating effective training programs has strengthened her ability as a persuasive communicator, making it easy to develop productive relationships with colleagues, customers and staff at all levels.
Paul S. Detlefs
The Traction Group, EOS® Implementer
Paul Detlefs has spent over 40 years advising small and mid-sized businesses and their owners, working with over 200 companies over that time. After 24 years at Andersen Consulting/Accenture, in 2002 he founded The Prestwick Group, a consulting and advisory firm focused on small and mid-sized businesses and their owners.  He spends almost all of his time now as a Professional Implementer of EOS®, the Entrepreneurial Operating System, serving as a teacher, facilitator and coach for his clients.
Bill Maloney
5/3 Bank
Bill Maloney is a Senior Vice President & Division Manager in the Emerging Middle Market group at 5/3 Bank in the Chicagoland region, where he manages a team focused on helping business owners achieve their financial goals. With more than 14 years of experience in the banking industry, Bill understands the challenges businesses face and helps them to better understand how to adapt, evolve and embrace opportunities for growth.
A lifelong Chicagoan he currently resides on the Northwest Side of Chicago with his wife and son. In his free time, Bill enjoys spending time with his family & friends, cooking and playing golf.
Danielle Petty
L.T. Consultants, LLC
Danielle is the founder and owner of L.T. Consultants, LLC, a brand management consultancy on Chicago's South Side. Danielle's consulting journey began in 2005 as a sole proprietor, when she said goodbye to punching the corporate clock and began assisting clients in Northwest Indiana, Illinois, Nevada, and Georgia. In 2021, L.T. Consultants, LLC, gained their MBE/WBE/BEP minority certifications through the City of Chicago and the State of Illinois.
Today, Danielle continues to assist her clients with breaking barriers in their industries, and she successfully launched C.H.I.C.A.G.O Outreach Initiative. C.H.I.C.A.G.O Outreach is geared towards collaboration with network partners for community outreach focusing on youth mentorship, senior advocacy, and entrepreneurship.
Danielle also sits on the Executive Board for Building Strong Millennials (501c3), whose efforts focus on education, economic development, and civic engagement, and sits on the Board of Directors for SBAC (Small Business Advocacy Council of Illinois) a non-partisan, member driven organization that promotes the success of small business through political advocacy, support services and educational programs.
Even with these commitments, Danielle still finds time to volunteer with local churches for outreach and has been a lifelong volunteer with Gift of Hope. Needless to say, this driven entrepreneur is doing her part not only as a business owner but as a community advocate.
Sherry Jursa
PNC Bank
Sherry is the Business Banking Sales Manager for the Chicago South team at PNC Bank. With over 15 years' experience in banking, Sherry is a proven professional who strives to provide excellence while meeting client and community needs. As a manager of Business Banking, Sherry supports Relationship Managers to deepen involvement with small to medium size businesses, assisting business owners to meet their growth and business objectives.
Sherry is also the President of the Chicagoland Diversity and Inclusion Council which works to create a more inclusive workforce while increasing volunteerism, community activism, and engagement with our community. She has been honored with PNC's top award, Circle of Excellence and was the receipt of the Patriotic Employer Award from the Office of the Secretary of Defense for her support of military personnel.
Sherry holds an MBA from Northern Illinois University and a BA from North Central College in Political Science. On her free time, Sherry enjoys travelling, hiking, and cooking. Although Sherry does not have kids of her own, she loves the role of Aunt to her niece and seven nephews who keep her busy on the weekends.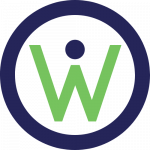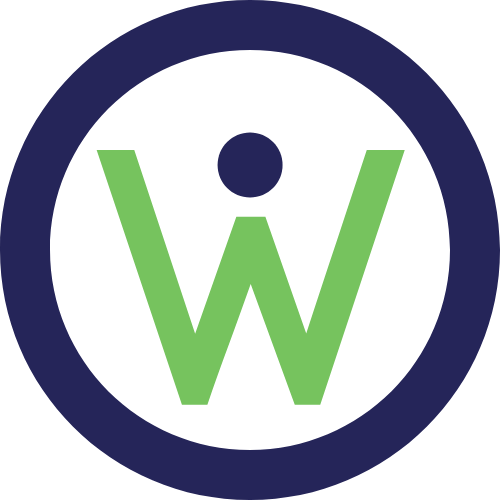 Please translate this page to the language of your choice.