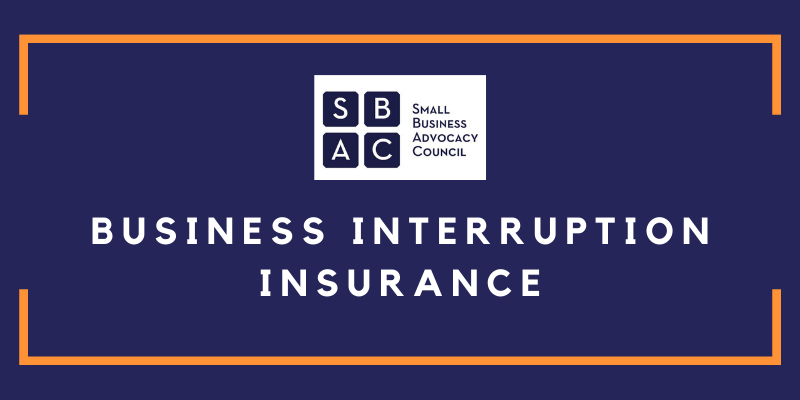 WHAT IS BUSINESS INTERUPTION INSURANCE?
The COVID-19 pandemic has had a devastating impact on individuals, families and communities. The pandemic is also causing tremendous financial hardship on small and local businesses. Typically, businesses will carry business interruption insurance to cover for potential extended closures caused by extraordinary circumstances.
Competent business owners have done their due diligence to protect themselves from the extraordinary by paying their business insurance premiums for years. However, small business owners in all industries are now learning that insurance carriers will not honor their agreement. Even if those businesses were mandated to close by the government, the insurance companies still deny reasonable business interruption claims.
Insurance companies are certainly overwhelmed by the onslaught of claims being reported due to nationwide public health orders and government lockdowns. However, this is not ample reason to continually deny business owners access to the insurance benefits they had access to.
For many years, small business owners have paid premiums for this protection, expecting it to be there when they need it most. Now they are being left behind. It is time for states and the Federal Government to step up and protect small business owners.
ADVOCACY The SBAC is fighting to help the small business community recover from the pandemic and thrive. Learn about our legislative agenda here: Please translate this page to the language of your choice. Supporters Fifth Third Bank Saul Ewing Arnstein Lehr Inland Bank Ntiva Daily Herald Tandem HR Interprenet Signature Bank Lexitas Empower Korey…
Pandemic Makes Student Debt Relief Crucial Over 45 million Americans collectively owe an approximate $1.6 trillion in student loans. This exorbitant debt stifles our economy and impedes the mobility of young Americans who thought going to college would provide financial security. The economic impact of the pandemic has put Americans further into debt and has…
December 16th – The Equal Employment Opportunity Commission (EEOC) has addressed the most common employer questions regarding the COVID-19 vaccine. As of now, there are currently no state or federal laws that prohibit employers from requiring vaccinations as a condition of employment, however, employees can refuse to get the vaccine if they have certain medical…