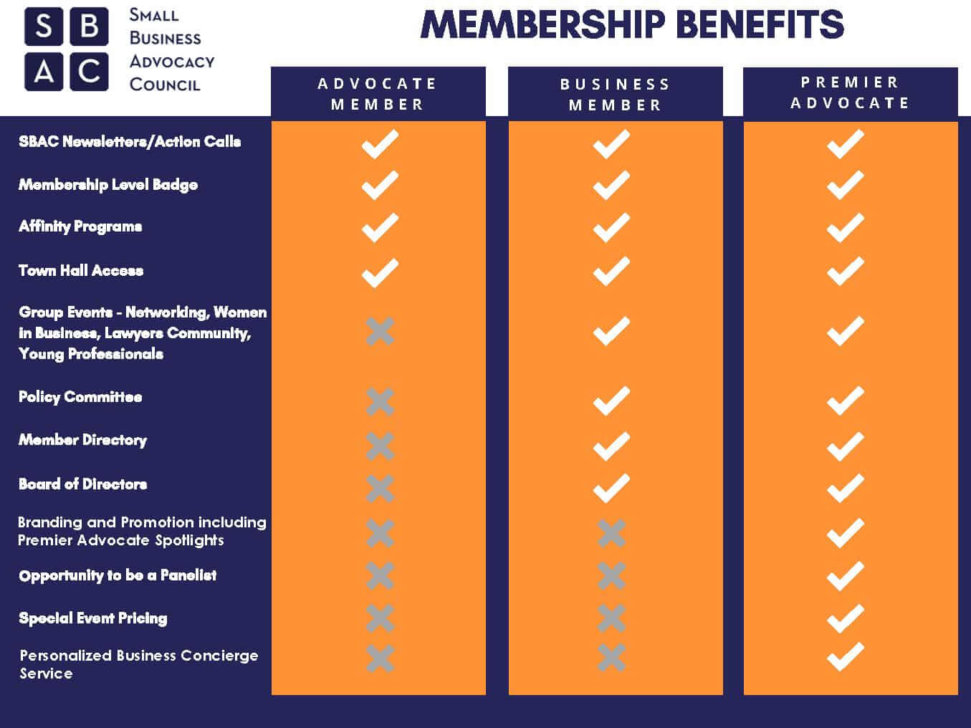 The Advocate Membership is designed for Small Businesses to get engaged in supporting the mission of the SBAC, and to save money by using our cost saving Affinity Programs, designed to reduce your overhead.
The Business membership to the SBAC is our most popular option, with members from many industries, areas, and values. This membership allows you access to all of our advocacy, affinity programs, networking opportunities to help you grow.
The Premier Advocate Membership represents the most engaged and biggest supporters in the SBAC Membership. This Membership includes everything we have to offer, including special events and access to unique opportunities for your business.