Networking Success: How to Convert Your Conversations Into Clients, Connections, or Cash
Thinking about learning proven powerful tips, tactics, and strategies that will position you as the dominant player in your market and create a more successful business?
Check out this informative webinar from John Sedej who spoke to SBAC Members last week.
Please translate this page to the language of your choice.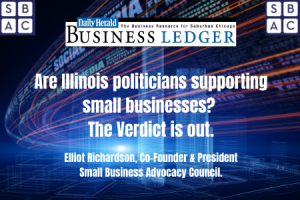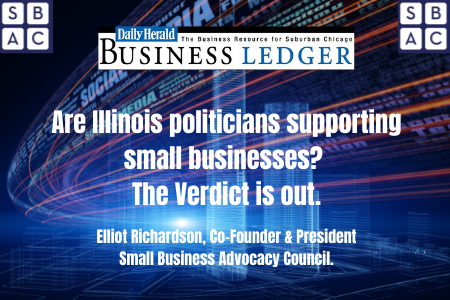 Illinois politicians have completed their spring legislative session. The Democrats, who hold a supermajority in both legislative chambers, proclaim their budget supports the small business community. That budget allocates $300 million for the Back to Business grant program, presumably to be awarded to small businesses struggling to recover from the pandemic. The budget also includes…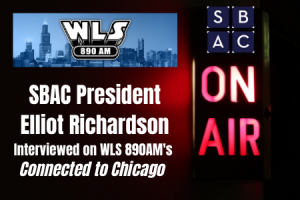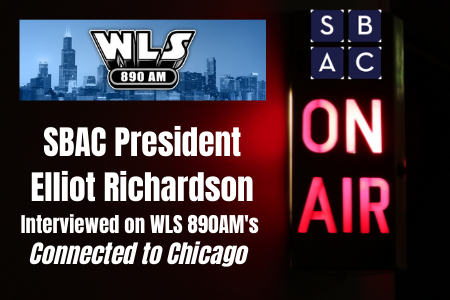 The mayor wants to eliminate red tape for small businesses to help with reopening. Small Business Advisory Council President and Co-Founder Elliot Richardson joins Connected to Chicago" to discuss what can be done. Please translate this page to the language of your choice. Supporters Fifth Third Bank Saul Ewing Arnstein Lehr Inland Bank Ntiva…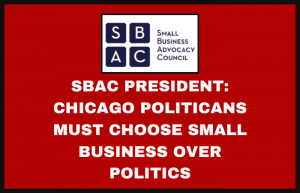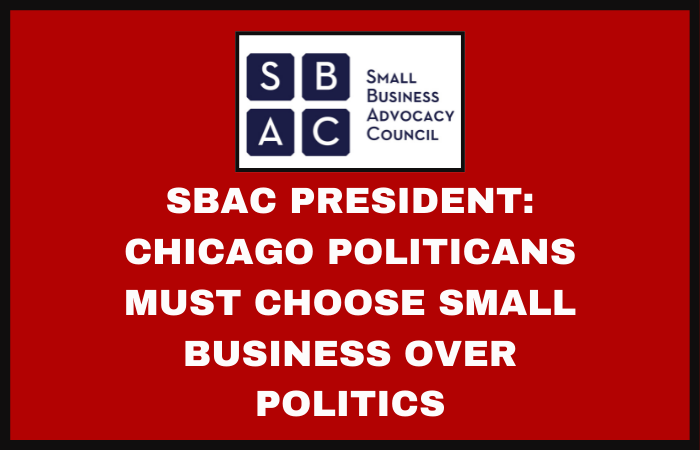 SBAC President Elliot Richardson writes in Crain's Chicago Business that Chicago politicians must choose small businesses over politics and cut needless red tape now. Please translate this page to the language of your choice. Supporters Fifth Third Bank Saul Ewing Arnstein Lehr Inland Bank Ntiva Daily Herald…