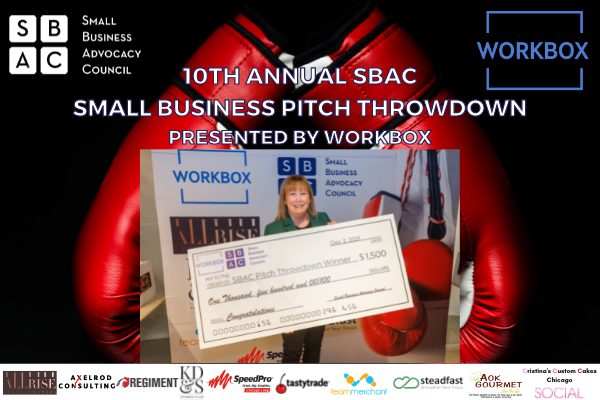 Thank you to everyone who participated in the 2021 SBAC Small Business Pitch Throwdown on December 2nd at Workbox!
We had a blast watching the finalists pitch their business with a hearty CONGRATULATIONS to this year's winner, Mycocycle!!
Special thank you to Kristi Ross for being such an inspiration and giving some incredible business advice to our finalists. Thank you to the judges for asking productive questions and providing constructive critique. And finally, thank you to our wonderful venture pitch committee who dedicated months of time and effort into putting this event together! It was truly a fantastic night.
Check out our Facebook page for all the pictures from the event!  https://www.facebook.com/SmallBusinessAdvocacyCouncil/posts/292814926193337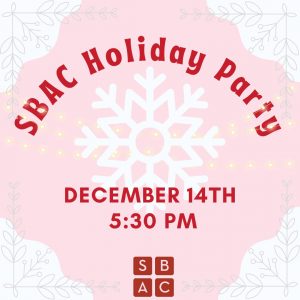 The Small Business Advocacy Council invites you to celebrate the holidays at the George Street Pub on December 14th. Join us for this wonderful opportunity to connect with small business owners, professionals, small business advocates and our SBAC Board of Advisors. Registration is free for SBAC Business Supporters or $10pp for guests.  Event includes light appetizers and…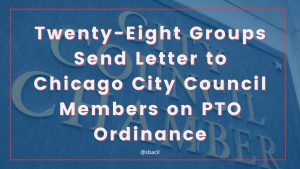 City Council has passed a PTO ordinance that provides greatly expanded paid and sick leave for Chicago employees. The ordinance, however, subjects small businesses to crushing penalties and lawsuits. Many small businesses will also be unable to comply with the mandates of the ordinance by the end of the year. This is an open letter…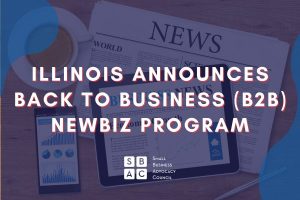 Illinois Launches Back to Business (B2B) NewBiz Program The application window for the B2B NewBiz program opens on November 30, 2023, and will remain open until January 11, 2024. The Small Business Advocacy Council has advocated for a program that provides grant funding to businesses that launched in 2020 (prior to the pandemic) and in…