The REST Act Supports Small Businesses! (H.R.3725)
The SBAC is strongly supporting legislation filed by Representative Newman designed to cut taxes on entrepreneurs and small businesses across the country. The Relief and Equity for Small Businesses through Tax (REST) Act adjusts Section 199A of the Internal Revenue Code to increase the deduction of qualified business income from 20% to 25% for business owners making less than $100,000 in taxable annual income.
Simply put, this means entrepreneurs that generate less than $100,000 in income will pay fewer taxes so they can grow their businesses.
Read Congresswoman's Marie Newman's Press Release HERE.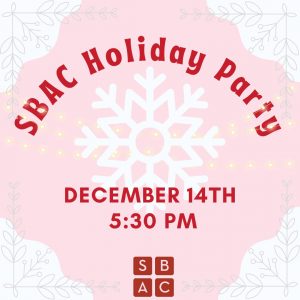 The Small Business Advocacy Council invites you to celebrate the holidays at the George Street Pub on December 14th. Join us for this wonderful opportunity to connect with small business owners, professionals, small business advocates and our SBAC Board of Advisors. Registration is free for SBAC Business Supporters or $10pp for guests.  Event includes light appetizers and…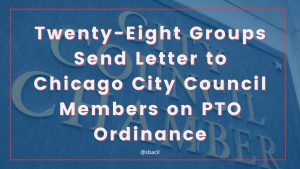 City Council has passed a PTO ordinance that provides greatly expanded paid and sick leave for Chicago employees. The ordinance, however, subjects small businesses to crushing penalties and lawsuits. Many small businesses will also be unable to comply with the mandates of the ordinance by the end of the year. This is an open letter…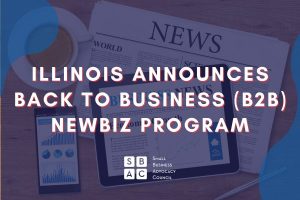 Illinois Launches Back to Business (B2B) NewBiz Program The application window for the B2B NewBiz program opens on November 30, 2023, and will remain open until January 11, 2024. The Small Business Advocacy Council has advocated for a program that provides grant funding to businesses that launched in 2020 (prior to the pandemic) and in…