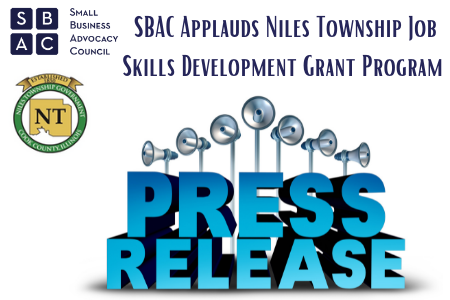 Small Business Advocacy Council Applauds Niles Township Job Skills Development Grant Program
"It is uplifting to see Niles Township take a proactive approach to help their businesses and residents recover from the pandemic. This program is an excellent example of how local governments can help spark economic development by supporting small businesses and creating good jobs," said Elliot Richardson, President and Co-Founder of the Small Business Advocacy Council.
Please translate this page to the language of your choice.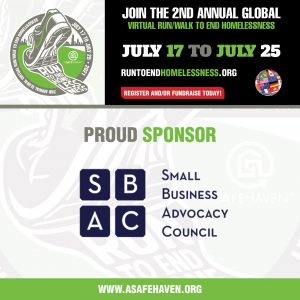 July 17th – July 25th The SBAC is proud to sponsor A Safe Haven's Run/Walk to End Homelessness! This is a virtual event where you can Run or Walk and choose your distance. We would love for you to join the SBAC Team and run/walk with us.  Help us raise money to fight to end…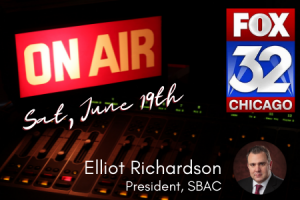 Elliot Richardson, SBAC President, speaks with FOX 32 about #ChiBizStrong and stopping politics from derailing important reforms for business. Please translate this page to the language of your choice. Supporters Fifth Third Bank Saul Ewing Arnstein Lehr Inland Bank Ntiva Daily Herald Tandem HR Interprenet Signature Bank Lexitas Empower Korey Richardson Open One Solutions Freeborn…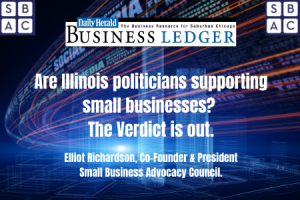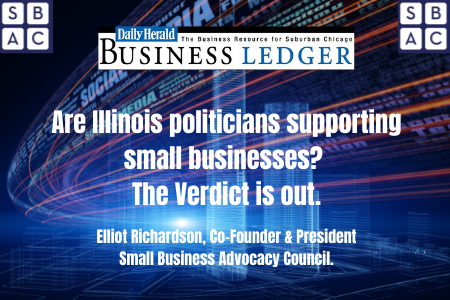 Illinois politicians have completed their spring legislative session. The Democrats, who hold a supermajority in both legislative chambers, proclaim their budget supports the small business community. That budget allocates $300 million for the Back to Business grant program, presumably to be awarded to small businesses struggling to recover from the pandemic. The budget also includes…