Welcome to the SBAC Lawyer's Corner. This is a place to reference frequently discussed legal topics and queries, interact with our attorney partners, and ask relevant questions. Please check out these pieces that a provided by Freeborn & Peters LLP and Saul Ewing Arnstein & Lehr LLP.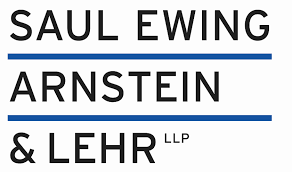 EMPLOYMENT: Congress Passes New COVID-19 Relief Package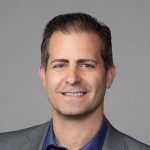 Anthony Zeoli
Partner, Freeborn and Peters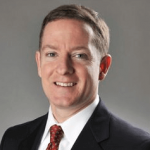 Jason Tremblay
Saul Ewing Arnstein & Lehr LLP
Anthony Zeoli is a Partner in the Corporate Practice Group and the Leader of the Emerging Industries Team. He concentrates his practice in the areas of banking and commercial finance, securities, real estate, and general corporate law.
Anthony's commercial finance practice includes the representation of borrowers and lenders in: secured and unsecured lending transactions; corporate reorganizations and restructuring; syndicated commercial financing transactions; and loan workouts. Anthony also has a vibrant securities and general corporate practice including initial and subsequent private debt and equity offerings; mergers and acquisitions; company formation and governance; and general contract drafting and negotiation.  He has particular skill in the negotiation and documentation of transactions involving the acquisition, sale, construction, development, leasing, and/or financing of real estate and has represented parties on both sides of such transactions.
Anthony is also an industry leader in the areas of crowdfunding, blockchain, securities based cryptocurrency/token offerings, peer-to-peer (P2P) lending, and Regulation A+ offerings. He also personally drafted the Illinois intrastate crowdfunding exemption, which was unanimously passed into law by the Illinois House of Representatives. Anthony was recently named to the National Law Journal's inaugural list of Cryptocurrency, Blockchain and FinTech Trailblazers.
Jason Tremblay is a business attorney and litigator who advises companies in a wide range of industries on employment law and commercial matters. Jason's breadth of experience as a litigator and problem solver enables him to be a trusted advisor and outside general counsel to his clients.  His experience in employment matters includes counseling, negotiation and litigation on issues critical to the evolving workplace.  Jason also provides his clients with an array of services including drafting and negotiating employment and independent contractor agreements, and counseling clients relating to employment and contract related issues. Beyond these services, Jason also draws on his experience to help business owners triage the issues they face and, when necessary, direct them to outside sources of assistance.
ASK A QUESTION - coming soon
Please click here to submit your legal question.
CONTINUED LEGAL EDUCATION CLASSES
Baking Good Legislation On August 27, Governor Pritzker signed into law the Home-to-Market Act. The Home-to-Market Act allows producers of home-based food products to sell their goods directly to customers. This new law goes into effect on January 1, 2022. This will foster the growth of home-based entrepreneurs, known as the cottage food businesses. Prior…
Read More