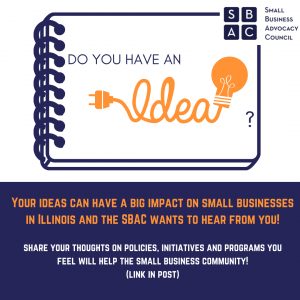 The resurgence of Illinois' economy will strongly correlate to the recovery of the small business community.
Small business owners and advocates know what the small business community needs at this crucial time. Legislators are asking for input and recommendations. This is precisely the time for small business advocates to collaborate and put together a strong policy agenda.  Read more from Elliot's Daily Herald article HERE.
Do you have an idea? Let us know your ideas on policies, initiatives, and programs that may help the small business community by filling out this form!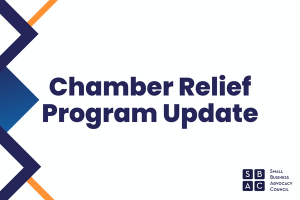 The SBAC was thrilled that policymakers enacted a program to support Illinois chambers of commerce still struggling to recover from the pandemic. Here is the link to our initial blog about this program and the corresponding appropriation of funding allocated in the budget. Here is the latest information we have received from the Department of…

Byline Bank's Insights We all need more "Insight" into what makes a business successful and how to get there. We are proud to highlight our partner, Byline Bank, and their professional insight into achieving financial success. How Business Leaders Can Play to the Strengths of Their Team 5 Strategies for Growing Your Business How to…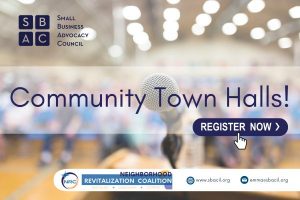 We're excited to announce a series of free community town halls focusing on policies that help revitalize neighborhood business districts and support small businesses. These town halls are designed to be informative, and interactive, and to bring communities together. Members and business owners are encouraged to further learn how the SBAC and a coalition of…