Click HERE to read the entire article. 
The small business community was increasingly optimistic this summer. The pandemic was waning, restrictions disappeared and customers were coming back in droves.
Vaccinated individuals gathered without masks. While many businesses struggled to find qualified employees, their prospects for recovery looked good.
Then the Delta variant came and COVID cases started to significantly increase. That optimism that defined the small business community has been replaced with concern and uncertainty.
How significant will the spike in Illinois be? What, if any, mitigation measures will be put into place? How will the resurgence of the pandemic impact consumer behavior?
The trajectory of the pandemic may shift again before this article is published. It seems the only thing that remains certain during this pandemic is uncertainty.
Policymakers must be ready to support the small business community should the new surge threaten the viability of small businesses. This includes promptly getting Back to Business grants to as many struggling small businesses as possible. Policymakers have allocated about $300 million for these grants. The onset of the Delta variant makes it crucial to swiftly provide this funding to as many small businesses as possible.
Click HERE to read the entire article.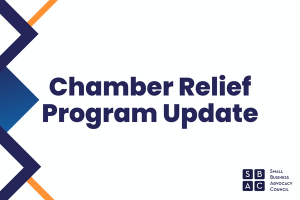 The SBAC was thrilled that policymakers enacted a program to support Illinois chambers of commerce still struggling to recover from the pandemic. Here is the link to our initial blog about this program and the corresponding appropriation of funding allocated in the budget. Here is the latest information we have received from the Department of…

Byline Bank's Insights We all need more "Insight" into what makes a business successful and how to get there. We are proud to highlight our partner, Byline Bank, and their professional insight into achieving financial success. How Business Leaders Can Play to the Strengths of Their Team 5 Strategies for Growing Your Business How to…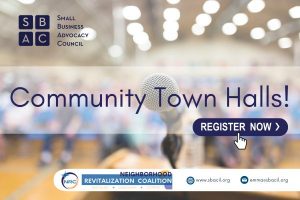 We're excited to announce a series of free community town halls focusing on policies that help revitalize neighborhood business districts and support small businesses. These town halls are designed to be informative, and interactive, and to bring communities together. Members and business owners are encouraged to further learn how the SBAC and a coalition of…