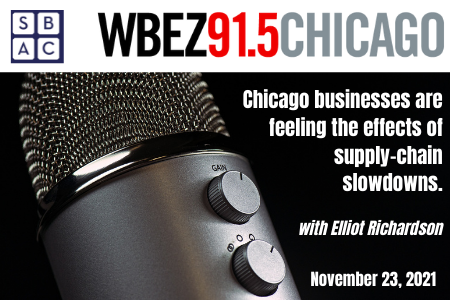 Supply chain issues are a tremendous concern for the small business community especially as the holiday season approaches.
"Small businesses are just having a tremendously difficult time getting the supplies that they need to run their business, and, of course, this is even more concerning with the holiday season approaching," said Elliot Richardson, president of the Small Business Advocacy Council in Chicago.
He said the supply-chain problems are impacting all kinds of retailers.
"We heard a lot about it from restaurants. From folks who sell T-shirts. From embroidery businesses. You know, really, from businesses who are consumer-facing who need to serve food, get product out to their customers," Richardson said.
Even business owners who don't have physical storefronts but rely on imports to make their products here are having a tough time.
Small Business Advocacy Council's Elliot Richardson discusses this with WBEZ on both audio and in print here: https://bit.ly/3nOGzMX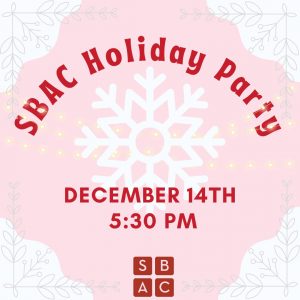 The Small Business Advocacy Council invites you to celebrate the holidays at the George Street Pub on December 14th. Join us for this wonderful opportunity to connect with small business owners, professionals, small business advocates and our SBAC Board of Advisors. Registration is free for SBAC Business Supporters or $10pp for guests.  Event includes light appetizers and…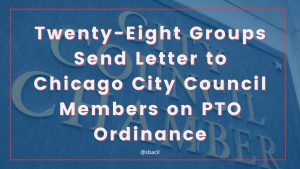 City Council has passed a PTO ordinance that provides greatly expanded paid and sick leave for Chicago employees. The ordinance, however, subjects small businesses to crushing penalties and lawsuits. Many small businesses will also be unable to comply with the mandates of the ordinance by the end of the year. This is an open letter…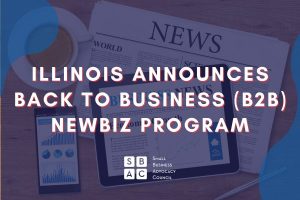 Illinois Launches Back to Business (B2B) NewBiz Program The application window for the B2B NewBiz program opens on November 30, 2023, and will remain open until January 11, 2024. The Small Business Advocacy Council has advocated for a program that provides grant funding to businesses that launched in 2020 (prior to the pandemic) and in…