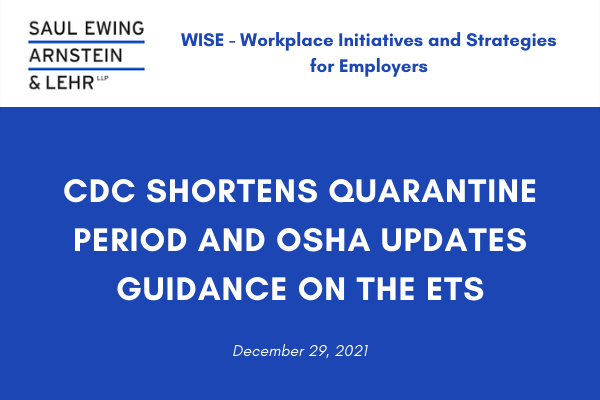 The last two weeks have provided a rollercoaster ride for employers as they grapple with the resurrection of the Occupational Safety and Health Administration's (OSHA's) Emergency Temporary Standard ("ETS") by the Sixth Circuit Court of Appeals, updated guidance from OSHA on the testing protocols under the ETS and new CDC guidance shortening quarantine periods.
Employers should be cognizant of how OSHA's recent ETS guidance and the CDC's newly revised quarantine and isolation recommendations affect operations.
This post was originally published on www.saul.com.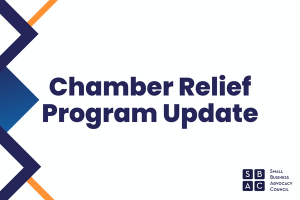 The SBAC was thrilled that policymakers enacted a program to support Illinois chambers of commerce still struggling to recover from the pandemic. Here is the link to our initial blog about this program and the corresponding appropriation of funding allocated in the budget. Here is the latest information we have received from the Department of…

Byline Bank's Insights We all need more "Insight" into what makes a business successful and how to get there. We are proud to highlight our partner, Byline Bank, and their professional insight into achieving financial success. How Business Leaders Can Play to the Strengths of Their Team 5 Strategies for Growing Your Business How to…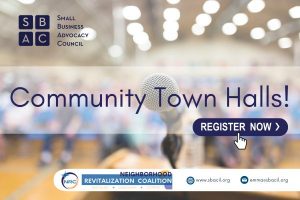 We're excited to announce a series of free community town halls focusing on policies that help revitalize neighborhood business districts and support small businesses. These town halls are designed to be informative, and interactive, and to bring communities together. Members and business owners are encouraged to further learn how the SBAC and a coalition of…