As we approach year 3 of the pandemic, small businesses across Illinois still are facing hardship on a myriad of fronts. From learning to operate in the post-pandemic environment of evolving health mandates, and learning how to best serve an undiscovered niche of customers, one thing is abundantly clear - small businesses of all kinds are struggling to fill their staffs of employees.
To address the common problems many Illinois small business owners face, the SBAC and its group of stakeholders have crafted the SBAC Small Business Package. Included in the package is the Recovery Initiative to Support Employment (RISE) grant program.
Small businesses in the technology, healthcare, and manufacturing spaces, as well as other breakout small businesses may be in the position to train and hire pandemic unemployed individuals. The proposed RISE grant program seeks to support the small businesses who attempt to locate, train, and develop employees to work in their growing small business.
The grant program will be structured in the following manner:
$250,000,000 allocation from remaining state ARPA Funds
$5000 grants to businesses for hiring a qualified employee for a net new job.
Eligible businesses must have 50 or less employees. Grants are only eligible for net new jobs which provide at least 30 hours of work per week at or above the minimum wage.
Qualified employees are those who lost their jobs after the Governor's first executive order mandating closures in 2020. March 20, 2020
Grants shall be awarded in the order the grant applications are received
"Net new job" means a full-time equivalent employment position (outlined above) that causes the taxpayer's average employee head count in the State for the calendar year in which the taxable year begins to exceed its employee head count in the State on the effective date of this legislation.
"Qualified employee" means a resident of the State who is hired by the taxpayer to fill a net new job and was unemployed because of COVID-19 prior to the date he or she was hired by the taxpayer. The term "qualified employee" includes, but is not limited to, a resident who was self-employed but became unemployed because of COVID-19. The term "qualified employee" does not include an employee who was furloughed by the taxpayer and reinstated during the taxable year.
The RISE grant program is included in the SBAC Small Business Package. This package is being worked through both chambers of the Illinois General Assembly for the 2022 Spring Session.
Stay up to date with our advocacy initiatives like this by following us on social media and becoming a member of our organization.
Childcare Tax Credit One issue that has lead many to put off re-entering the workforce from the pandemic fallout is the cost and difficulty in terms of finding affordable and quality childcare. The SBAC has determined it is such a significant issue that it has been added to our agenda for the 2022 Spring Session.…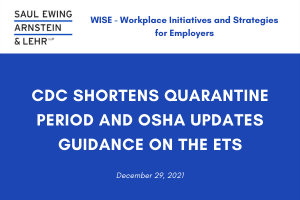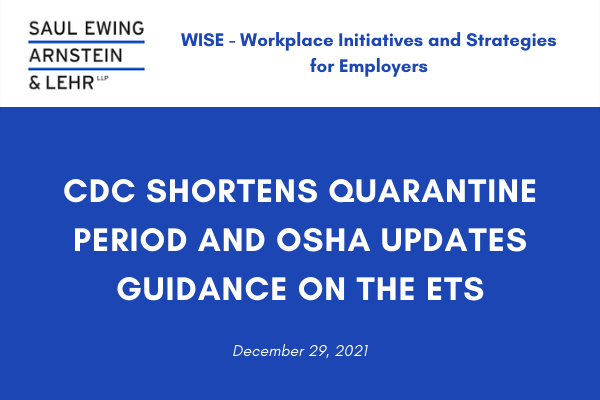 The last two weeks have provided a rollercoaster ride for employers as they grapple with the resurrection of the Occupational Safety and Health Administration's (OSHA's) Emergency Temporary Standard ("ETS") by the Sixth Circuit Court of Appeals, updated guidance from OSHA on the testing protocols under the ETS and new CDC guidance shortening quarantine periods. Employers…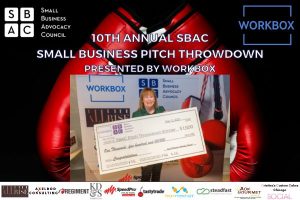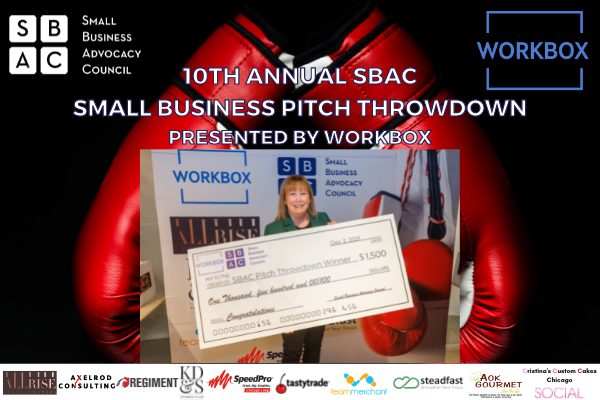 Thank you to everyone who participated in the 2021 SBAC Small Business Pitch Throwdown on December 2nd at Workbox! We had a blast watching the finalists pitch their business with a hearty CONGRATULATIONS to this year's winner, Mycocycle!! Special thank you to Kristi Ross for being such an inspiration and giving some incredible business advice…