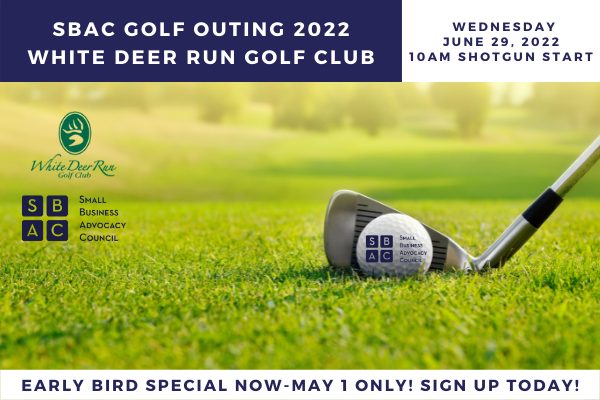 IT'S OFFICIAL! WE'RE GOING GOLFING!
We are thrilled to announce that registration for the 13th Annual SBAC Golf Outing is NOW OPEN! The annual golf outing is a chance to relax and have fun with fellow SBAC members and guests! And it's in-person! So invite your golf buddies and join us on Wednesday, June 29, 2022 for a 10am shotgun start at White Deer Run Golf Club.
Don't miss out on your opportunity to participate! Our Early Bird Special is available now until May 1st ONLY. Click here to register today!
Interested in our sponsorship opportunities? Check out our sponsorship packages here and contact us at 312-548-8608 or email patti@sbacil.org.
SBAC Empower rebuilds economically challenged communities by supporting the establishment of new businesses that create employment opportunities, destination branding, and goodwill across Chicago's business community.
Signature Bank was founded in 2006 for one reason: We knew there was a better way to help mid-sized businesses grow, thrive, and succeed-on both a business level and a personal level. As a mid-sized business owner, you don't have time to worry about every financial detail to keep your business running smoothly. That's what…
Let Us Support Your Digital Transformation A Simpler Way to Get Into the Cloud We know it's hard to believe. But, it's true. There is a much simpler way to embark on your cloud journey. While there are many well-known cloud providers, most offer off-the-shelf packages that either don't address your specific needs or "package" in a…