How can we cut red tape for small businesses through zoning? 
In the City of Chicago, every business license, location expansion and change of location application needs to be reviewed and approved by the Zoning Board of Appeals before a business license application can be processed. For a business owner to submit proper documentation, they must identify which business use to classify their business.  In the City of Chicago, there are over 22 pages of business uses - a portion of which are outdated and with a noticeable omission of modern ways to incorporate businesses into the city economy.
The SBAC believes in cutting red tape for small business owners. Simplifying and downsizing the list of business uses will make it easier for small businesses to obtain proper zoning credentials in a timely fashion. By identifying the antiquities in Chicago's zoning classification system, we can further encourage entrepreneurs to look beyond the boundaries of traditional business structures.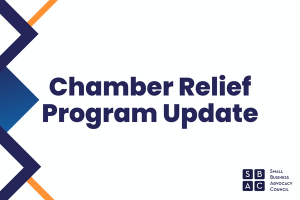 The SBAC was thrilled that policymakers enacted a program to support Illinois chambers of commerce still struggling to recover from the pandemic. Here is the link to our initial blog about this program and the corresponding appropriation of funding allocated in the budget. Here is the latest information we have received from the Department of…

Byline Bank's Insights We all need more "Insight" into what makes a business successful and how to get there. We are proud to highlight our partner, Byline Bank, and their professional insight into achieving financial success. How Business Leaders Can Play to the Strengths of Their Team 5 Strategies for Growing Your Business How to…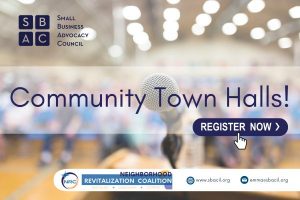 We're excited to announce a series of free community town halls focusing on policies that help revitalize neighborhood business districts and support small businesses. These town halls are designed to be informative, and interactive, and to bring communities together. Members and business owners are encouraged to further learn how the SBAC and a coalition of…