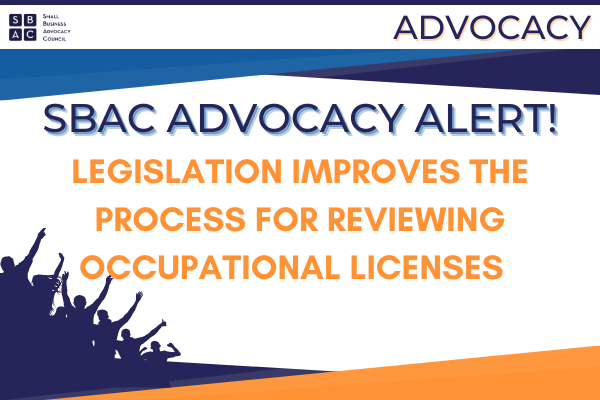 General Assembly Passes Occupational Licensing Reform
Occupational licenses can create unnecessary barriers for Illinois residents looking to start new jobs. Occupational licenses can also create roadblocks for entrepreneurs that would like to start new businesses.
House Bill 5576 unanimously passed the Senate and will go to the Governor!
This legislation builds on the current licensing review process by collecting important information about the requirements associated with obtaining a license, so they can be more comprehensively reviewed by the General Assembly. This legislation will provide crucial information which can help legislators evaluate occupational licenses and eliminate or modify them when appropriate.
Modifying or eliminating overly burdensome or restrictive occupational licenses can support small businesses struggling to hire employees, remove unnecessary or outdated barriers for entrepreneurs, and foster the growth of our economy.
We are thankful to our partners at the IJ Clinic on Entrepreneurship for their collaboration. We are grateful to Representative Ammons and Senator Koehler for their leadership in moving this legislation forward.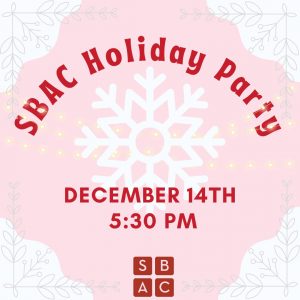 The Small Business Advocacy Council invites you to celebrate the holidays at the George Street Pub on December 14th. Join us for this wonderful opportunity to connect with small business owners, professionals, small business advocates and our SBAC Board of Advisors. Registration is free for SBAC Business Supporters or $10pp for guests.  Event includes light appetizers and…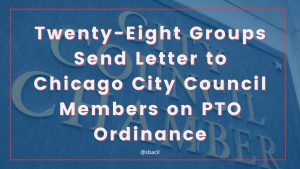 City Council has passed a PTO ordinance that provides greatly expanded paid and sick leave for Chicago employees. The ordinance, however, subjects small businesses to crushing penalties and lawsuits. Many small businesses will also be unable to comply with the mandates of the ordinance by the end of the year. This is an open letter…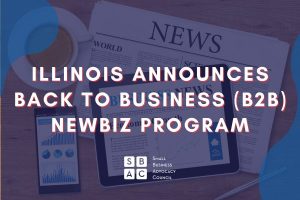 Illinois Launches Back to Business (B2B) NewBiz Program The application window for the B2B NewBiz program opens on November 30, 2023, and will remain open until January 11, 2024. The Small Business Advocacy Council has advocated for a program that provides grant funding to businesses that launched in 2020 (prior to the pandemic) and in…