New summer opportunities available for Chicago's teens and young adults.
Jobs, volunteer opportunities and arts programs will be available at Chicago Public Schools, Chicago Park District, Chicago Public Libraries and other city agencies. This comes after the pandemic has sidelined these programs over the past two years.
These programs making a return provide a great opportunity for teens and young adults to engage in the community this summer. If you or anyone you know would be interested in these new summer opportunities, please share this blog and read the full article from Block Club Chicago below.
Chicago Leaders Announce 15,000 Summer Jobs For Teens And Young Adults (blockclubchicago.org)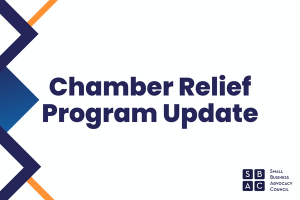 The SBAC was thrilled that policymakers enacted a program to support Illinois chambers of commerce still struggling to recover from the pandemic. Here is the link to our initial blog about this program and the corresponding appropriation of funding allocated in the budget. Here is the latest information we have received from the Department of…

Byline Bank's Insights We all need more "Insight" into what makes a business successful and how to get there. We are proud to highlight our partner, Byline Bank, and their professional insight into achieving financial success. How Business Leaders Can Play to the Strengths of Their Team 5 Strategies for Growing Your Business How to…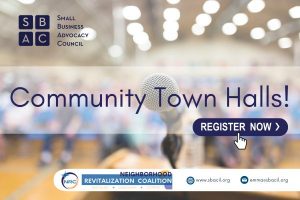 We're excited to announce a series of free community town halls focusing on policies that help revitalize neighborhood business districts and support small businesses. These town halls are designed to be informative, and interactive, and to bring communities together. Members and business owners are encouraged to further learn how the SBAC and a coalition of…