"The program could be renewed for up to three if this run is successful," Hadden wrote.
Dining in the streets returns Friday to Rogers Park on Glenwood Avenue. This is a part of the Chicago Alfresco initiative, which seeks to create opportunities for long term community public spaces across Chicago.
Small businesses are an integral part of local communities across Chicago and Cook County. Creating vibrant spaces for the community to interact with their local small businesses will not only bring the community together but support local investment and local ownership.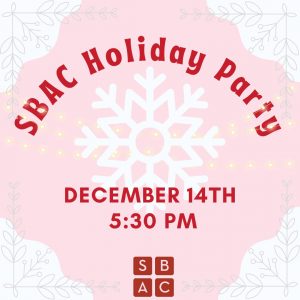 The Small Business Advocacy Council invites you to celebrate the holidays at the George Street Pub on December 14th. Join us for this wonderful opportunity to connect with small business owners, professionals, small business advocates and our SBAC Board of Advisors. Registration is free for SBAC Business Supporters or $10pp for guests.  Event includes light appetizers and…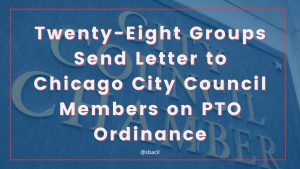 City Council has passed a PTO ordinance that provides greatly expanded paid and sick leave for Chicago employees. The ordinance, however, subjects small businesses to crushing penalties and lawsuits. Many small businesses will also be unable to comply with the mandates of the ordinance by the end of the year. This is an open letter…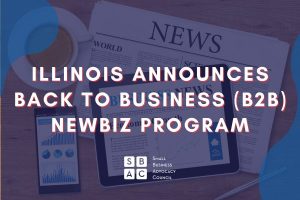 Illinois Launches Back to Business (B2B) NewBiz Program The application window for the B2B NewBiz program opens on November 30, 2023, and will remain open until January 11, 2024. The Small Business Advocacy Council has advocated for a program that provides grant funding to businesses that launched in 2020 (prior to the pandemic) and in…