Thank you Lakeview-Roscoe Village and Southeast Chicago Commission for having us!
The SBAC and our Neighborhood Revitalization Coalition had the pleasure of attending the Low-Line Farmers Market this past Tuesday and the Hyde Park Farmers Market this Sunday. We had a great time talking to some of the fantastic people of Lakeview-Roscoe Village and Hyde Park about or efforts to revitalize, empower and connect Cook County's business districts.
A special thanks as always goes out to our amazing volunteers who made this weekend possible!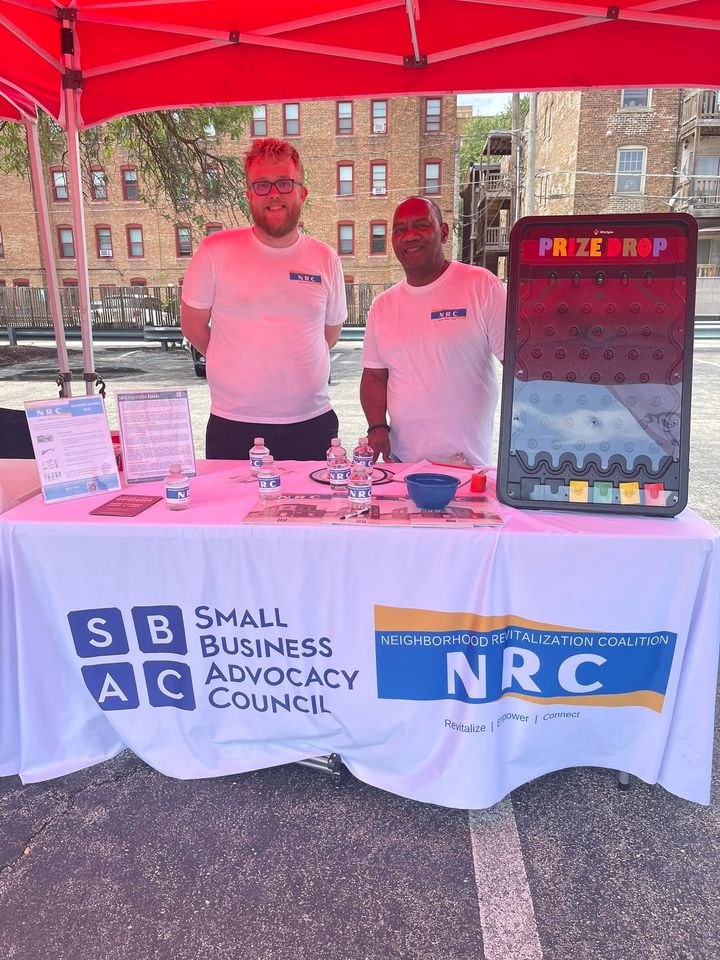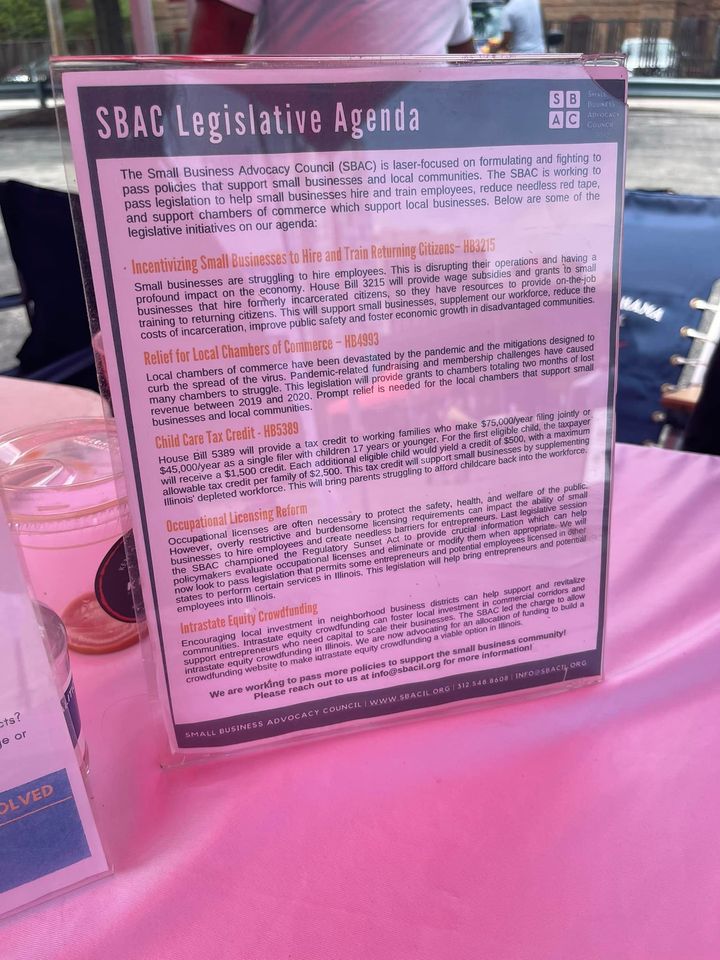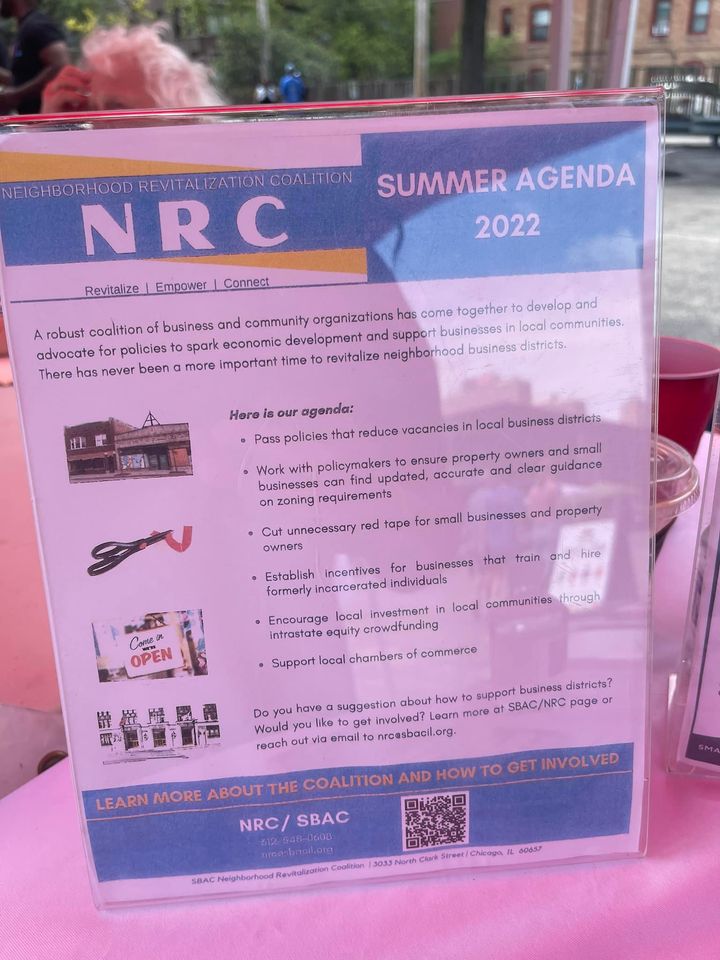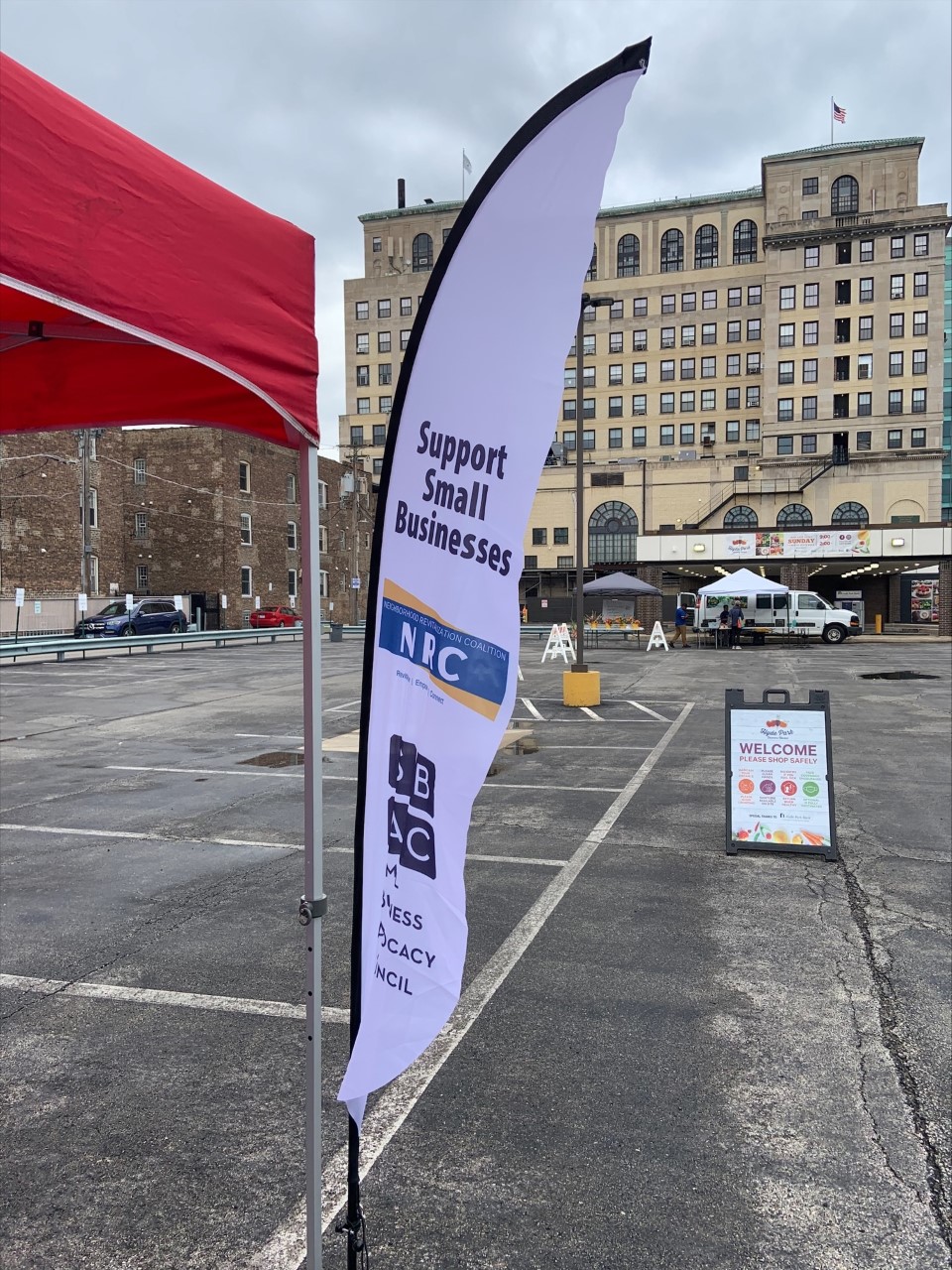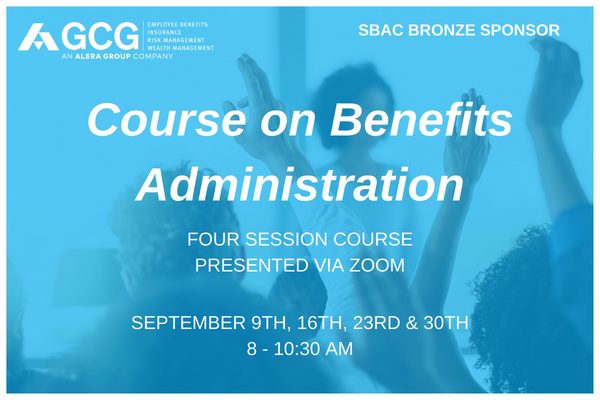 The Course on Benefits Administration is a 4- week, live, online course created and taught by Marcus Newman, RHU where you will learn the important details of administering insurance benefits. This course makes information accessible and covers best practices, plan implementations, record keeping, state and federal regulations, how to make your insurance plan work for…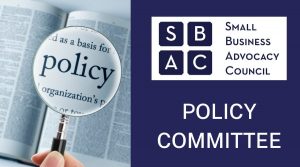 The SBAC policy committee formulates policies that will support the small business community.  Our agenda is HERE, but more will undoubtedly be added! Drop us a line and let us know what policies might support your small business. SPONSORS Fifth Third Bank Saul Ewing Arnstein Lehr Inland Bank Tandem HR Interprenet Signature Bank Lexitas Korey…

Thank you Lakeview-Roscoe Village and Southeast Chicago Commission for having us! The SBAC and our Neighborhood Revitalization Coalition had the pleasure of attending the Low-Line Farmers Market this past Tuesday and the Hyde Park Farmers Market this Sunday. We had a great time talking to some of the fantastic people of Lakeview-Roscoe Village and Hyde…