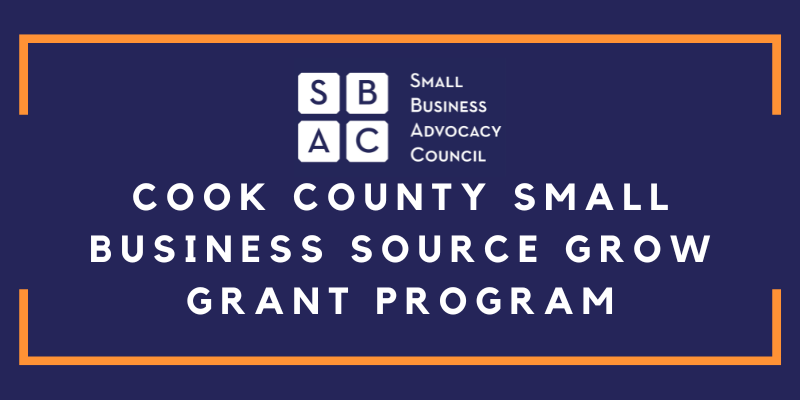 Apply for the Cook County Small Business Source Grow Grant Program!
The SBAC advocates for the small business community in numerous ways, including by disseminating important information about programs that will support small businesses.  The Cook County Small Business Source Grow Grant program will provide grants to certain small businesses still struggling to recover from the pandemic.
This $25.5 million program will give $10,000 grants, as well as advising and coaching sessions, to eligible small businesses in Cook County.
Small Businesses looking to apply must meet the following criteria:
Be located in Cook County, Illinois
Have less than 20 employees
Have operated and conducted business before March 2020
Have experienced a decrease in revenue or gross receipts, increased costs, or greater financial insecurity due to COVID
Priority will be given to the following groups of small businesses
Microbusinesses with under 10 employees
Businesses located in suburban Cook County
Businesses in the hardest hit sectors: Accommodation, Hospitality, & Food, Arts & Entertainment, Childcare & Social Assistance, Retail Trade, and Transportation & Warehousing.
Historically excluded businesses: those owned by Black-, Latino(a)-, other people of color-, Women-, LGBQT+, Veterans-, and Persons with a Disability
Applications for the Cook County Small Business Source Grow Grant are open until October 31.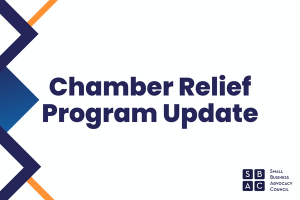 The SBAC was thrilled that policymakers enacted a program to support Illinois chambers of commerce still struggling to recover from the pandemic. Here is the link to our initial blog about this program and the corresponding appropriation of funding allocated in the budget. Here is the latest information we have received from the Department of…

Byline Bank's Insights We all need more "Insight" into what makes a business successful and how to get there. We are proud to highlight our partner, Byline Bank, and their professional insight into achieving financial success. How Business Leaders Can Play to the Strengths of Their Team 5 Strategies for Growing Your Business How to…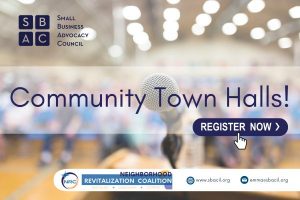 We're excited to announce a series of free community town halls focusing on policies that help revitalize neighborhood business districts and support small businesses. These town halls are designed to be informative, and interactive, and to bring communities together. Members and business owners are encouraged to further learn how the SBAC and a coalition of…