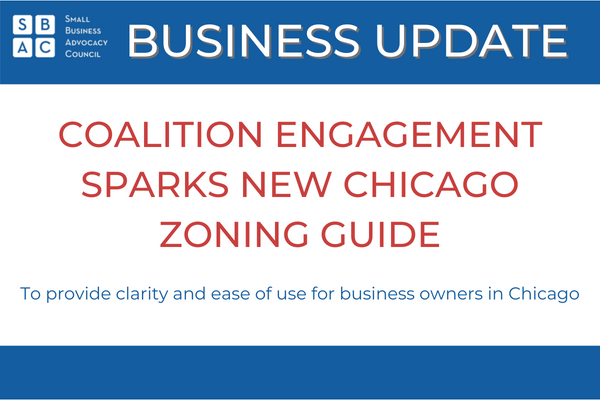 Navigating the zoning rules in Chicago just became easier.
The newly released Chicago Department of Business Affairs and Consumer Protection (BACP) Chicago Business Zoning Guide will help small businesses and property owners more easily navigate the zoning process in Chicago.  This was crucial as chambers of commerce and small business advocates advised that clear, reliable, consistent, and updated information on zoning usage in the City of Chicago was needed.  This was conveyed to the city and this new zoning guide was formulated.
Per the BACP, the new Zoning Guide contains significant updates, including:
Easy-to-follow charts to increase readability and save time
Additional introductory zoning information to acquaint users with how zoning works and the specifications of each zoning district
Updated, consistent, and reliable information regarding business uses
Helpful resources and tools for further business support
BACP will be hosting information webinars providing an overview of the updated Zoning Guide and zoning requirements. The first webinar, "Zoning Guide Overview" will take place on Thursday, August 25th at 10:00 a.m. To register, visit Chicago.gov/BusinessEducation.
Thank you to the chambers and other groups that highlighted this issue and provided insight on how this zoning guide could help support small businesses and revitalize commercial corridors.  Thank you to members of the Neighborhood Revitalization Coalition zoning committee for your engagement.
The work to revitalize neighborhood business districts continues!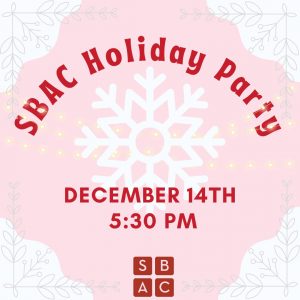 The Small Business Advocacy Council invites you to celebrate the holidays at the George Street Pub on December 14th. Join us for this wonderful opportunity to connect with small business owners, professionals, small business advocates and our SBAC Board of Advisors. Registration is free for SBAC Business Supporters or $10pp for guests.  Event includes light appetizers and…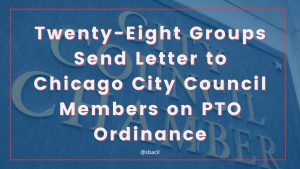 City Council has passed a PTO ordinance that provides greatly expanded paid and sick leave for Chicago employees. The ordinance, however, subjects small businesses to crushing penalties and lawsuits. Many small businesses will also be unable to comply with the mandates of the ordinance by the end of the year. This is an open letter…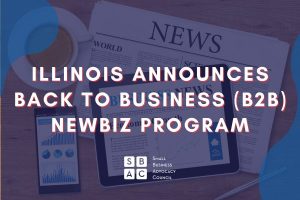 Illinois Launches Back to Business (B2B) NewBiz Program The application window for the B2B NewBiz program opens on November 30, 2023, and will remain open until January 11, 2024. The Small Business Advocacy Council has advocated for a program that provides grant funding to businesses that launched in 2020 (prior to the pandemic) and in…