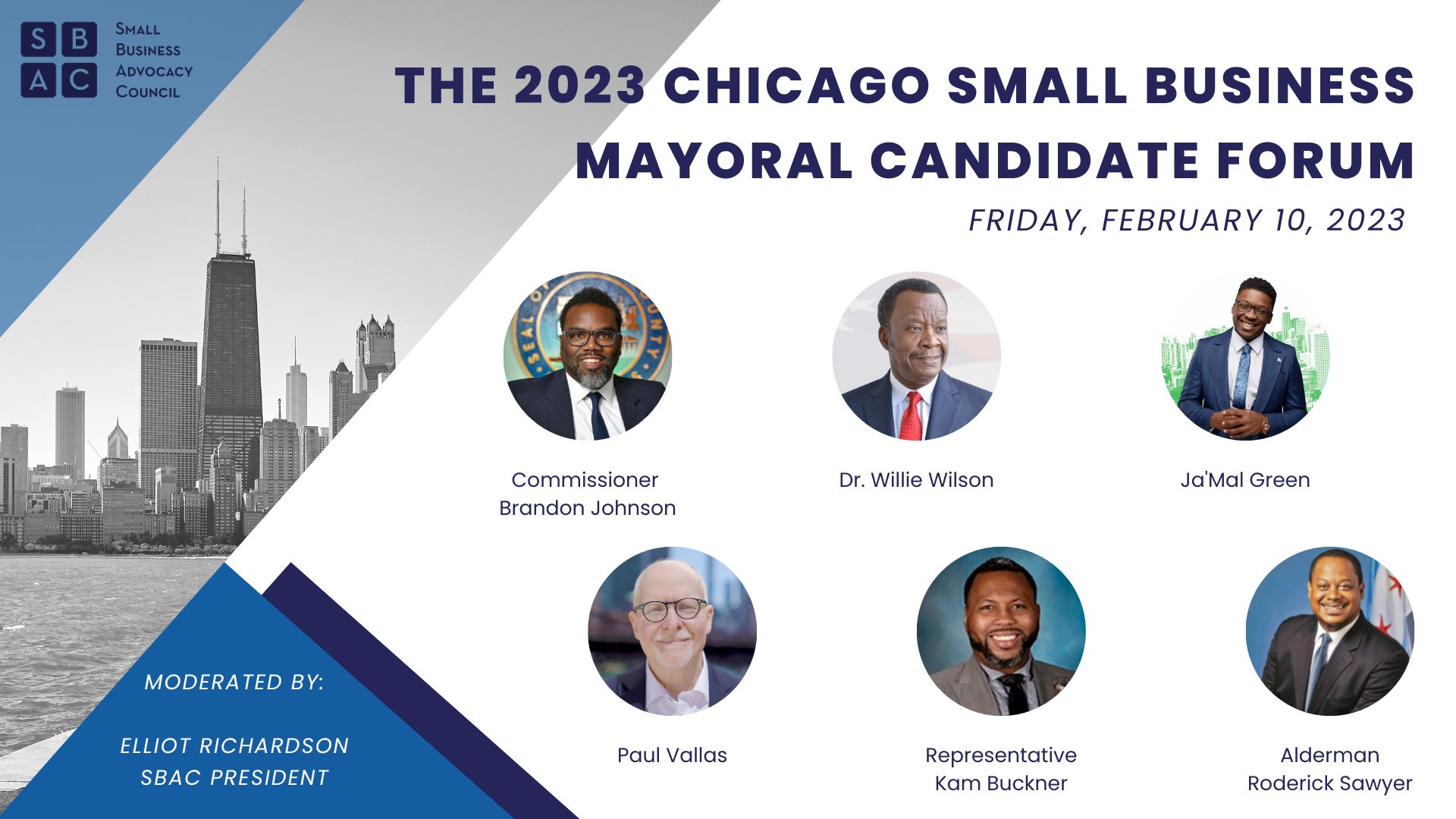 The Small Business Advocacy Council and a robust number of chambers and organizations hosted a small business mayoral forum.  This was a lively discussion about each candidate's visions for supporting small businesses and neighborhood business districts.
We want to thank all of the local chambers of commerce that partnered with us on this important forum. This forum was insightful and valuable, and we sincerely thank all of the candidates for taking the time out of their busy schedules to join us for this important discussion!
Check out the forum below or on our YouTube. Click "show more" to find specific questions and responses.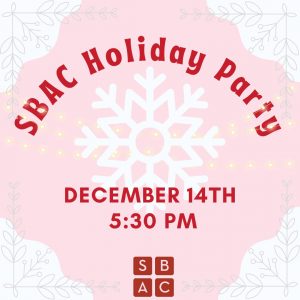 The Small Business Advocacy Council invites you to celebrate the holidays at the George Street Pub on December 14th. Join us for this wonderful opportunity to connect with small business owners, professionals, small business advocates and our SBAC Board of Advisors. Registration is free for SBAC Business Supporters or $10pp for guests.  Event includes light appetizers and…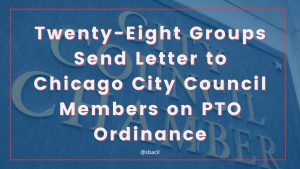 City Council has passed a PTO ordinance that provides greatly expanded paid and sick leave for Chicago employees. The ordinance, however, subjects small businesses to crushing penalties and lawsuits. Many small businesses will also be unable to comply with the mandates of the ordinance by the end of the year. This is an open letter…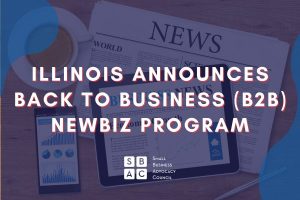 Illinois Launches Back to Business (B2B) NewBiz Program The application window for the B2B NewBiz program opens on November 30, 2023, and will remain open until January 11, 2024. The Small Business Advocacy Council has advocated for a program that provides grant funding to businesses that launched in 2020 (prior to the pandemic) and in…