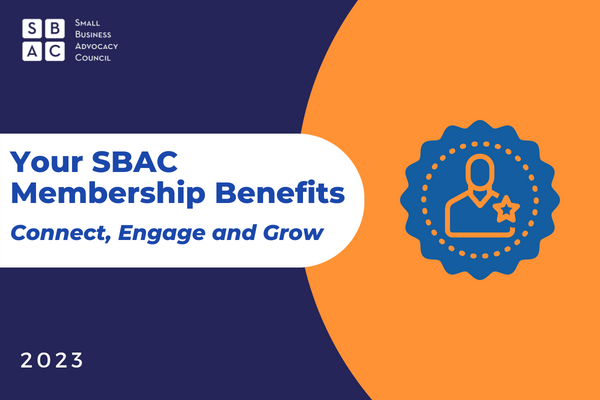 We want to ensure you are getting the MOST out of your membership at the SBAC. As a member-driven organization, YOU are our top priority,
Want to know how to maximize your membership investment?
Get involved and join us one Tuesday for our policy committee!
Come join us at our Golf outing!
Update your information in the SBAC Business Directory so others can find you easily!
Check out our calendar to keep up to date on events and where you can participate!
And if you have any questions, we are here to help you. Reach out to Sara at any time.
Our member benefits chart below shows what's available to you at your membership level:
Our Member Portal is the best place to find information on current SBAC advocacy initiatives, events, member-to-member deals, and more 24/7.
Please take a look at the tutorial below to learn how to best utilize the Info Hub:
Our SBAC Member Directory, which is available on both the Info Hub and main website, includes listings from all of our SBAC Business Supporters, Promoters, and Partners. Take a moment to update your listing and get in touch with fellow SBAC members!
The Info Hub is also available through the SBAC MemberPlus App for on-the-go convenience!
If you have any questions regarding your membership or how to utilize your benefits, please reach out to an SBAC staff member at any time!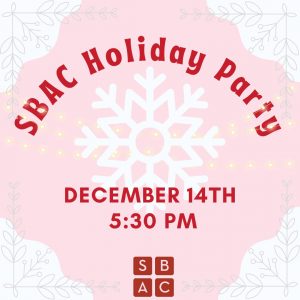 The Small Business Advocacy Council invites you to celebrate the holidays at the George Street Pub on December 14th. Join us for this wonderful opportunity to connect with small business owners, professionals, small business advocates and our SBAC Board of Advisors. Registration is free for SBAC Business Supporters or $10pp for guests.  Event includes light appetizers and…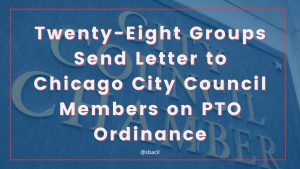 City Council has passed a PTO ordinance that provides greatly expanded paid and sick leave for Chicago employees. The ordinance, however, subjects small businesses to crushing penalties and lawsuits. Many small businesses will also be unable to comply with the mandates of the ordinance by the end of the year. This is an open letter…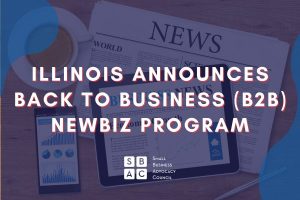 Illinois Launches Back to Business (B2B) NewBiz Program The application window for the B2B NewBiz program opens on November 30, 2023, and will remain open until January 11, 2024. The Small Business Advocacy Council has advocated for a program that provides grant funding to businesses that launched in 2020 (prior to the pandemic) and in…