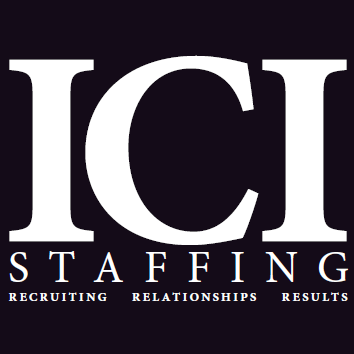 Since 1980, ICI Staffing has assisted Chicago's most respected firms (more than 1,200 served throughout our history) to recruit high-quality, motivated individuals across a spectrum of specialties for placement in entry-level to mid-management office positions.
Our dedicated team of recruiting professionals undergoes extensive training that allows them to intuitively understand the complex and changing needs of the workplace while ensuring that both clients and candidates are treated with the empathy and understanding that is critical to the nature of the staffing function. Our unique model, we handle only employer-paid searches so all our services are free-of-charge to candidates, allows our team to provide a wealth of assessment, preparation, and interviewing guidance and services to job candidates. Results-oriented, values-driven professionals recruiting for employers. It's our core business principle that sets our organization apart from other staffing agencies that follow a "churn and burn" philosophy. Whether the assignment is permanent or temporary, or a temp-to-perm solution, we take immense pride in developing a comprehensive understanding of our clients' needs and culture to identify the ideal candidate for the ideal work environment.
Please translate this page to the language of your choice.