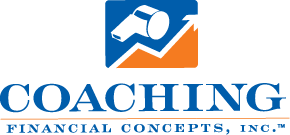 Smart, observant, objective resources to improve performance, plan strategies – help you reach the top, and stay on top.  Teams, of course, also need coaches, to get the best results… and win.
Sports is not just a handy metaphor. Winning the game gives us serious lessons to follow in money matters, like the need for a coach to show us our options, and the crucial balance that must be maintained between offense and defense, between aggression and caution – even "managing the clock" as one moves to retirement.
Financial coaching is the way to victory, for both individuals and businesses. Insurance and investments, benefits, and retirement funds – there's a complicated, challenging world of choices, strategies, legal pitfalls, and golden opportunities. Don't do it yourself – listen to the coach!