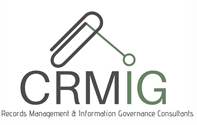 Records Management Services
CRMIG is based in the Chicagoland area of Illinois. We offer professional services focused on Records Management and
Information Governance. With well over 25 years of experience in the records management field.
When it comes to records, most organizations are overwhelmed.  This is typically due to the fact that they don't have time, resources, and/or don't even know where to begin.  They know they have issues and in most cases requirements, but they don't know how to address records management and information governance.
Cheryl Banke serves as CEO & Founder of CRMIG, which is a records management and information governance consulting company located in the Chicagoland area.
As a Certified Records Manager, Paralegal, and Librarian with over 25 years of records management experience she has worked at Argonne National Laboratory, Hyatt Hotels Corporation, Chamberlain, The Duchossois Group, and more.