Small Businesses struggle amid the Pandemic
The SBAC has long been advocating for relief for Small Businesses since the COVID-19 Pandemic started.
With talks of relief for businesses continually changing, there are many things that legislators could do, such as making the previous PPP Loans deductible.
Elliot Richardson, President of SBAC was featured in NBC News stating "if there is no government intervention and stimulus relief provided to small businesses, many more will not make it through the winter," and that without this intervention "It will cost jobs and cause businesses to fail."
While the article focuses mainly on retailers, there are many more industries that have been impacted by the pandemic. It has been speculated that over 20 Million jobs have been lost as a result, and Pew Research Center reported in September 2020 that overall one-in-four adults have had trouble paying their bills as a result of COVID-19.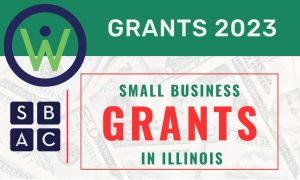 It's tough to run a small business. We know that funding is always top of mind at all times. In an effort to keep our small business owners informed of possible grants as they become available, we will list some as they become available and the criteria for applying.  We encourage you to take advantage…