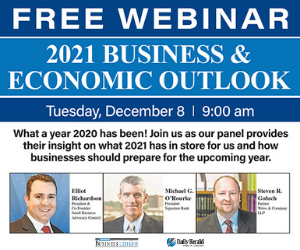 We were grateful for the opportunity to participate in the Daily Herald 2021 Economic Outlook Webinar. Elliot talked about state legislation that can help individuals, families, small businesses and local communities recover from the pandemic.
To watch the webinar, visit our "In The News" section or simply CLICK HERE.
Please translate this page to the language of your choice.