Pandemic Makes Student Debt Relief Crucial
Over 45 million Americans collectively owe an approximate $1.6 trillion in student loans. This exorbitant debt stifles our economy and impedes the mobility of young Americans who thought going to college would provide financial security.
The economic impact of the pandemic has put Americans further into debt and has had a profound impact on the job market.  It is time to tackle the student debt crisis so that young Americans can financially recover from the pandemic.
The Small Business Advocacy Council is advocating for the following reforms:
Capping Interest Rates at 3.5%:  Cap interest rates at 3.5% immediately regardless of lender or program.  Some former college students are paying 9% interest rates on their loans.  That is not acceptable.
Refinancing of Loans with Federal Loan Servicers: Allow borrowers to refinance loans with federal loan servicers, thus reducing their interest payments and positively enhancing their debt-to-income ratio.
Reasonable Student Debt Reduction:  Forgive a reasonable portion of American's student debt given the financial impact of the pandemic.
Principal and Interest Deferment for Medical Hardship: Allow young professionals who develop serious medical conditions to defer both principal and interest on their student debt.  This should apply to those forced to postpone their education because of an illness.
The SBAC is committed to fighting for policies that meaningfully address the student debt and provide millions of Americans the opportunity to get out from underneath crushing debt. This will also stimulate our economy at a crucial time!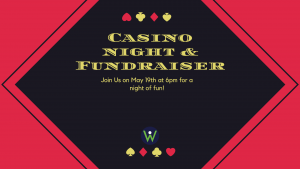 DONATE What an Incredible Night! Friday, May 19th, 2023 marks SBAC Empower's First EVER fundraiser. And boy was it a resounding success! We had an incredible turnout, and we are appreciative of all who came and joined us that evening! The staff here at Empower (as well as our sister organization, the SBAC) all were…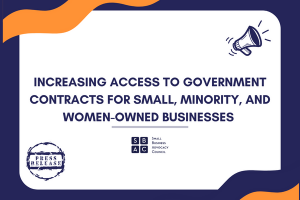 Read S.B. 2192 SB 2192 FACT SHEET Increasing Access to Government Contracts for Small, Minority, and Women-Owned Businesses SB 2192 View the Press Release on SB 2192 The SBAC is excited to announce legislation that will increase access to government contracts for small, minority, and women-owned businesses has passed both the Illinois House and Senate!…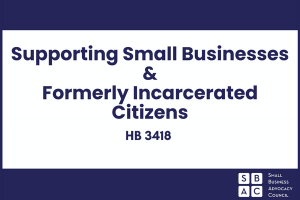 HB 3418 FACT SHEET HB 3418 Hoja de Hechos Read H.B. 3418 Labor shortage requires unconventional hiring… Expand JPMorgan says labor shortage requires unconventional hiring, including people with criminal records PUBLISHED THU, MAR 10 20224:53 PM EST How hiring individuals with criminal records can benefit workforce… Expand How hiring individuals with criminal records can benefit…