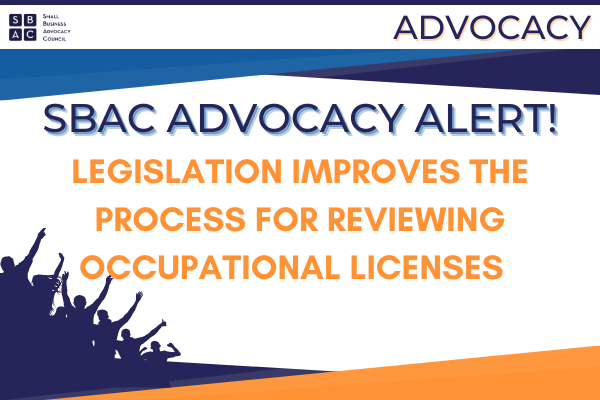 General Assembly Passes Occupational Licensing Reform
Occupational licenses can create unnecessary barriers for Illinois residents looking to start new jobs. Occupational licenses can also create roadblocks for entrepreneurs that would like to start new businesses.
House Bill 5576 unanimously passed the Senate and will go to the Governor!
This legislation builds on the current licensing review process by collecting important information about the requirements associated with obtaining a license, so they can be more comprehensively reviewed by the General Assembly. This legislation will provide crucial information which can help legislators evaluate occupational licenses and eliminate or modify them when appropriate.
Modifying or eliminating overly burdensome or restrictive occupational licenses can support small businesses struggling to hire employees, remove unnecessary or outdated barriers for entrepreneurs, and foster the growth of our economy.
We are thankful to our partners at the IJ Clinic on Entrepreneurship for their collaboration. We are grateful to Representative Ammons and Senator Koehler for their leadership in moving this legislation forward.
Saul Ewing Arnstein & Lehr LLP is a full-service law firm that offers clients the national reach and sophisticated experience of a large firm and the local connections and value of a boutique firm. This combination of reach and local autonomy supports our clients with the clout of a mega-firm and the service hallmarks of…
SBAC Empower rebuilds economically challenged communities by supporting the establishment of new businesses that create employment opportunities, destination branding, and goodwill across Chicago's business community.
Signature Bank was founded in 2006 for one reason: We knew there was a better way to help mid-sized businesses grow, thrive, and succeed-on both a business level and a personal level. As a mid-sized business owner, you don't have time to worry about every financial detail to keep your business running smoothly. That's what…