Our member benefit programs are designed to offer you and your business cost-saving solutions as well as taking your business to the next level - all while supporting the SBAC and its mission to create a more equitable playing field for the small business community
Learn more and sign up today!
** NEW MEMBER BENEFIT PROGRAMS **
Clean Energy Procurement (CEP) Program

The CEP Program is a revolutionary turnkey program that combines the benefits of community solar with traditional deregulated energy procurement.

Cloud Service Programs for SBAC Members
Steadfast is a Chicago-based company providing innovative cloud hosting services for businesses across the U.S for over 20 years. We specialize in highly customized services to meet unique IT needs and specific business challenges.
Steadfast's Partnership with SBAC Presents a 10% Cloud Service Allowance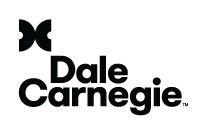 Cloud Service Programs for SBAC Members
Dale Carnegie-Chicago delivers proven programs, which have helped millions turn individual potential into performance that positively impacts the individual's life and the performance of their organization.
We would love to get to know you and better understand your goals and priorities.
Ask us how to receive a discount of up to 20% on individual or company training programs for SBAC Members!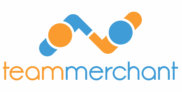 Payments Processing and More
Want a better way to accept payments?
Team Merchant is a locally owned and independent small business that helps businesses and non-profits find their ideal solution. Our goal is to empower merchants by providing the most transparent and affordable payment processing, consulting, education and support.

Health Savings Accounts are a great solution for tax-free medical payments, learn more from Inland Bank below.

Are you familiar with the benefits of a PEO? Find out how Tandem HR can help you with your Benefits, HR, and more.