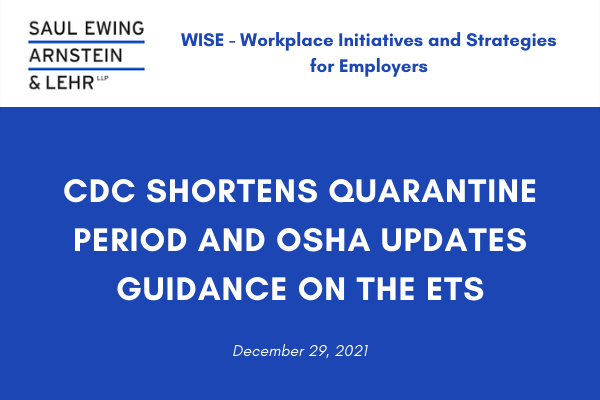 The last two weeks have provided a rollercoaster ride for employers as they grapple with the resurrection of the Occupational Safety and Health Administration's (OSHA's) Emergency Temporary Standard ("ETS") by the Sixth Circuit Court of Appeals, updated guidance from OSHA on the testing protocols under the ETS and new CDC guidance shortening quarantine periods.
Employers should be cognizant of how OSHA's recent ETS guidance and the CDC's newly revised quarantine and isolation recommendations affect operations.
This post was originally published on www.saul.com.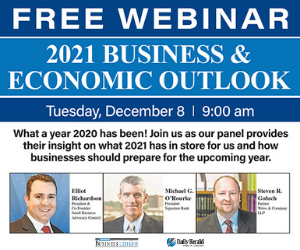 We were grateful for the opportunity to participate in the Daily Herald 2021 Economic Outlook Webinar. Elliot talked about state legislation that can help individuals, families, small businesses and local communities recover from the pandemic. To watch the webinar, visit our "In The News" section or simply CLICK HERE.
Elliot Richardson and Neli Vasquez-Rowland on WCPT with Joan Esposito On December 3rd, Elliot Richardson, President and Co-Founder of SBAC and Neli Vasquez-Rowland, Founder and President of A Safe Haven were hosted on WCPT Chicago with Joan Esposito discussing the situation of homelessness and small businesses in Chicago. With the pandemic affecting small businesses on…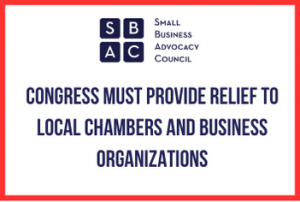 Congress Must Provide Relief to Local Chambers and Business Organizations Local chambers of commerce and business organizations provide crucial support to the small business community. It is imperative that Congress provide them with the support needed so they can make it through these unprecedented times and help local businesses recover from the pandemic. Over 50…